Back to the racing action, with an impressive number of 37 "heroes" meeting at the Kartodromo!
The nomination is next Sunday, May 28, as part of its second round IAME Series Greece for 2023.
The original "home" of the institution welcomes back Greek scholars kartingwith the participants pursuing two goals: Victory for the checkered flag and with it, important points in search of tickets to qualify for the World Finals. IAME series (IWF), which this year will take place on Portuguese soil, specifically the Portimão karting circuit, on October 23-28.
Let's see how the 37 entries are divided into four categories:
In X30 MINI (8-12 years) a total of 10 entries are written, 3 of which belong to Class X30 MINI B (8-10 years).
In X30 JUNIOR (12-14 years old) 8 talented athletes will claim victory, while there are an equal number of worthy participants in the X30 SENIOR category (from 14 years old).
Finally, the X30 MASTER grid (over 30 years) is the most crowded in the second round of the season, as this category has attracted 11 drivers!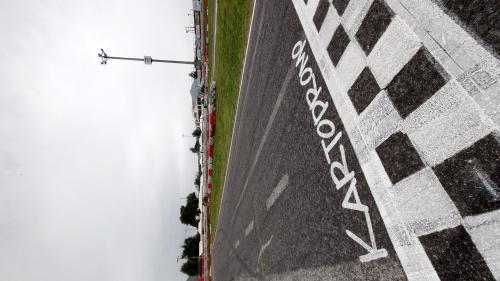 Sunday's race will be organized by Artemis Sports Club in collaboration with ALA, while Team IRON will have technical supervision.