A large number of car manufacturers operating in our country have been able to classify – more or less – cars. There are, however, those whose models have not been able to find buyers.
In standard rates now he is walking buy a car in greece, as seen from new car sales the first quarter of this year.
Specifically, space January-April 2023 registration of new vehicles reached 44,027, recording an increase in his rank 38.8% compared to the first quarter of 2022.
The sales race this year – until April – is led by Toyota and total 5,195 classification of new cars, and the top three are completed by Opel and Citroën and 4,502 and 4.014 classification respectively.
Absence of sound
Quite satisfactory commercial results, of course, have also been observed by other car manufacturers who have their models in our country. However, some companies are excluded which the first quarter of this year they did not succeed to… include their names inside classification list.
All in all, these are car manufacturers that are not aimed at the average Greek driver, but at the masses special "wallet", which after the economic crisis have lost most of their purchasing power.
The most "interesting" omission from the classification list is Ferrari. Last year, the company from Maranello, together with thousands of its "friends" in Greece, succeeded "break" the bad tradition of zero classification which he held since 2012, through the classification of the brand new SF90 Stradale.
The first quarter of 2023, however, Ferrari operating in the Greek territory through Genesis SA (Fissian) he has not succeeded make little commercial progress.
Zero classification in Greece and to lamborghini, which last year made its presence in our country, through four new cars that found buyers.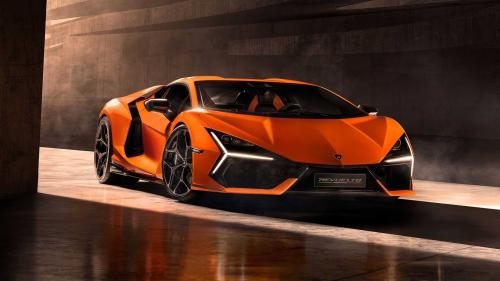 Because of his absence … he also shines Rolls Royce (represented through BMW Group) which failed to classify new car in Greece at least since 2000, that is, since then, when there is official data on the sales of car manufacturers in our country.
The first four months of this year have passed without classification and for Bugatti, represented by Kosmocar, such as for McLaren, Aston Martin and Morgan, while the first two have not even been imported into our country.
Like completely absent from the classification list One more company is considered, which, although it does not have the talent of the car companies above, is very interesting due to of Greek origin his. It's about him Keraboss Automotive Manufacturing which created a sensation for the Keraboss Super K which belongs to the special type of MOIK (Individual Special Construction Vehicles).
First quarter of 2023 no bad SUV classification is specified, while in the whole year 2022 the specified units were only 3 – a number that is far from annual sales target of 60+ set by the company itself.
Nor can its results be satisfactorily judged Mitsubishi. Last, space January-April 2023, has a presence in the list, but only 4 new cars who sold the place lower classes of classificationless even companies like that Maserati (Category 10) which due to the prices of their four-wheeled products did not target a large number of sales.
Read also:.