This year we celebrate the 120th anniversary of a very important invention, without which drivers could not take a single step in their car.
The car has made great progress in its history, in all areas related to it. For many years, cars became more comfortable, more spacious, faster, more economical and of course saferwhile we will not exaggerate if we say that we are also moving fast towards the 5th level of autonomous driving.
Despite the fact that there is great progress in all areas related to the car, there are some parts of them that basically remain the same over the years. One such example is necessary and necessary windshield wipers who are celebrating their 120th birthday this year.
Wipers were secured patented in America in 1903 by Mary Anderson. The American businessman was born in 1866 and according to the now well-known story, in the winter of 1902 Mary found herself in New York and. he saw drivers cleaning the windows of their cars due to heavy snow in various ways.
The patent was issued in November 1903 and was valid for 17 years because automobiles were not popular and widespread at the time. After this, failed to hire any company for its invention. In fact, a Canadian company had reported at the time that this device distracts the driver from the road.
Anderson's patent power it ended in 1920 and in 1922 Cadillac used his design to make their windshield wipers.. And although no one disputes that Anderson invented windshield wipers, the benefits from the invention were ultimately not his. he has never received a penny.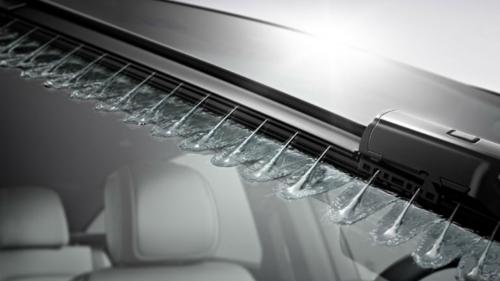 However, the solution patented by Mary Anderson is not the only one for cleaning windshields. Around the same time, Robert Douglas also patented a similar device, but for steam engines. Another patent belongs to Irishman James Henry Apjohn. However, Mary Anderson's patent eventually prevailed in the automobile industry.
Windshield wipers seem to follow the basic principles of operation patented at the time, but have evolved and now come in many versions with two or even three wipers. they are connected to rain sensors and now connect sprinklers for water saving and better cleaning.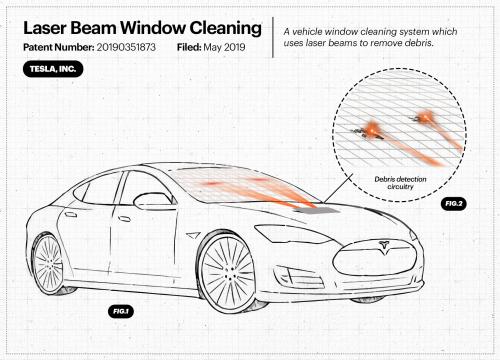 Recently, however, Tesla filed a patent calling for conventional eye wipers replaced by laser beams that find dirt and remove it. But for now, it remains one of Elon Musk's many ideas that falls more into the science fiction category.
Read also: