The first test of the Peugeot 408 with the Stellantis hybrid system and 180 hp revealed a completely deceptive car. The concept invented by Peugeot is functional, experimental and has the great advantage of being more pleasant to use than conventional ones. crossovers. Moreover, we have a beautiful, distinctive car that misleads us at first glance. I admit that the many kilometers covered left my mouth watering.
The question that others have asked me is the one I should ask myself: What is the Peugeot 408?
After being so spoiled, I don't think anyone really knows what the Peugeot 408 really is. All because of this is a car that is the result of a relationship between five doors, a coupé and an SUV. It is Peugeot's answer to a thought that is beginning to cross the minds of many: have we reached the peak of SUVs yet? Are we starting to look for other ways to have cars? Honestly? I don't know!
However, it seems clear that Peugeot understands that SUVs are a nuisance and, from there, it launches this Ace of Trumps called the 408 which is "Don Juan"! On top of that, it has the potential to be… different! For all this, Peugeot deserves my congratulations!
Another difficulty is finding opponents. In my opinion … none! Come on, maybe Kia Continue, but this way too far.
well defined price
Another specialty: the 408 is "stuck", in terms of price, between the 308 SW (from €34,220) and the 3008 (from €35,580), but a short distance from the 5008 (from €38). €795) and the 508 which costs €45,100. What does this mean?
First of all, the 408's prices are very friendly for what it offers. Then, the 408 is a better option if you are looking for an SUV like the 3008. It is different, there is enough interior spacethere are more and more, and it performs better than 3008.
On the other hand, with loan offers from Leasys, the financial company of Stellantis, you can have a car that makes you stand out from the crowd for €500/month (without VAT) if you are a company, or €540 (including VAT and minimum wage). from 4750€) if you are a private buyer. And I assure you that the 408 looks bigger and more attractive than the 508. And if you look at BMW or Mercedes-Benz… you might be surprised!
Peugeot 408 is a "top model"
This Peugeot is very nice, isn't it? I, at least, think so! And the lovely and attractive Peugeot is nothing new, as this 408 is the work of Kevin Gonçalves, a French Portuguese who was already responsible for the 208 series, within the Peugeot styling department led by Pierre-Paul Mattei.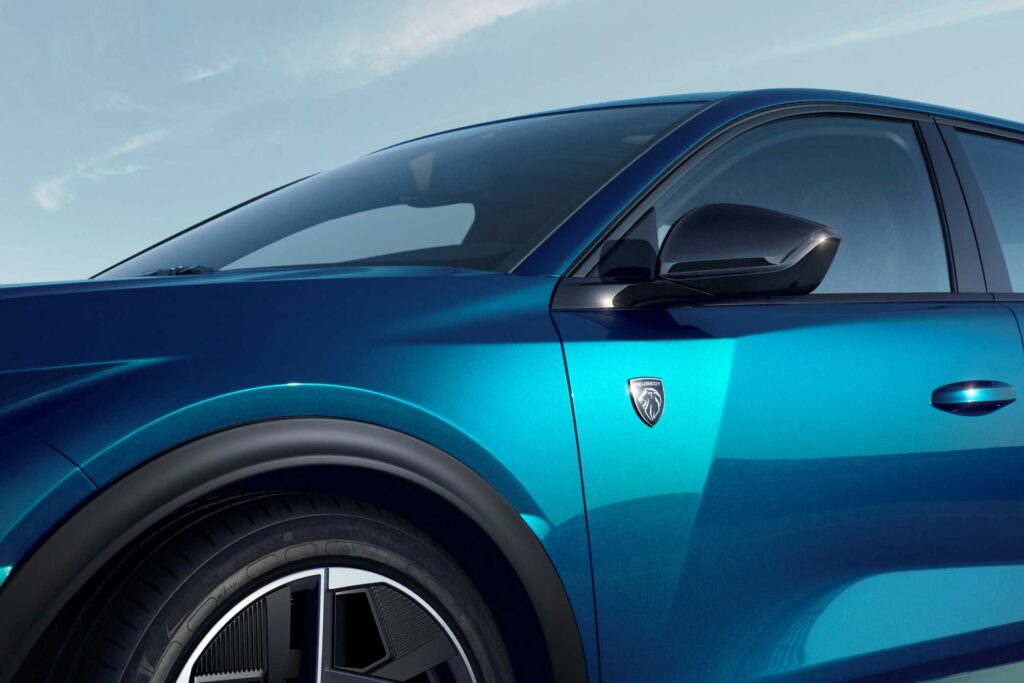 Almost no flat and muscular face, big – it seems bigger than it is, despite being a big car – and the smooth shape (from the inside) of the bodywork is a real gem in the pond, especially for other German builders. The Peugeot 408 is very well organized and can be more fun than Citroën's C5 X. All because the proportions are right: the front wheels leaning against the limit of the bodywork, the rear designed in reverse, the hood long and high enough and the rims of generous size. In short, an absolutely beguiling car.
What are Peugeot 408 engines?
The reason to connect Lisbon and Pinhão behind the wheel of a Peugeot 408 was the beginning of Plug-in hybrid with 180 hp, an option that combines the 1.3 PureTech petrol engine with 130 hp and the Plug-In hybrid with 225 hp. The Stellantis hybrid system uses a battery with 12.4 kWh which gives, to hybrids, freedom between 62 and 64 km in electric mode only. All are equipped with an 8-speed automatic transmission. I also want to tell you that the hybrid versions use a 1.3-liter Puretech engine with 150 (180 hp) or 180 hp (225 hp).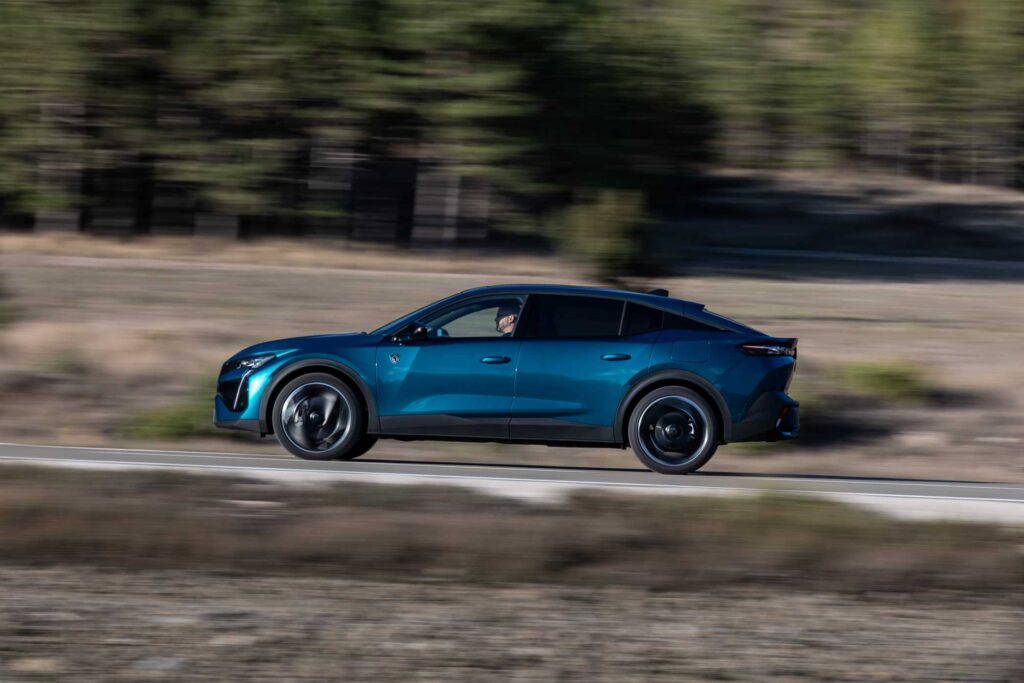 The Peugeot 408 offers a 3.7 kW charger as standard and, as an option, a 7.4 kW one. And I tell you right away that I highly recommend opting for this supplement. Because, like this, in a 32A/7.4 kW wall box, the battery charges in 1h40. If you don't opt ​​for this extra, you can charge your 408 using a standard 16A/3.7kW reinforced socket, but it will take 3h25, while the home socket (8A/1.8kW) takes 7h05. Unfortunately, the only cable for this last option is supplied as standard, the mode 3 and mode 2 cables for the first two options are accessories.
Performance and usage
With the PHEV 180 engine, the Peugeot 408 reaches 0-100 km/h in 8.4 seconds and a top speed of 225 km/h, recovering from 80-120 km/h in 5.1 seconds. It claims consumption between 1.0 and 1.3 l/100 km and emits between 24 and 30 g/km of CO.two.
The PHEV 225 hp version reaches 233 km / h, and reaches 100 km / h in 7.9 seconds. It recovers from 80 to 120 km/h in 4.5 seconds, with consumption of 1.2 to 1.3 l/100 km and CO emissions.two from 24 to 30 g / km. Finally, the petrol version reaches 210 km / h, accelerates from 0-100 km / h in 11.5 seconds and shows consumption between 5.9 and 6.9 l / 100 km and CO emissions.two from 133 to 156 g / km.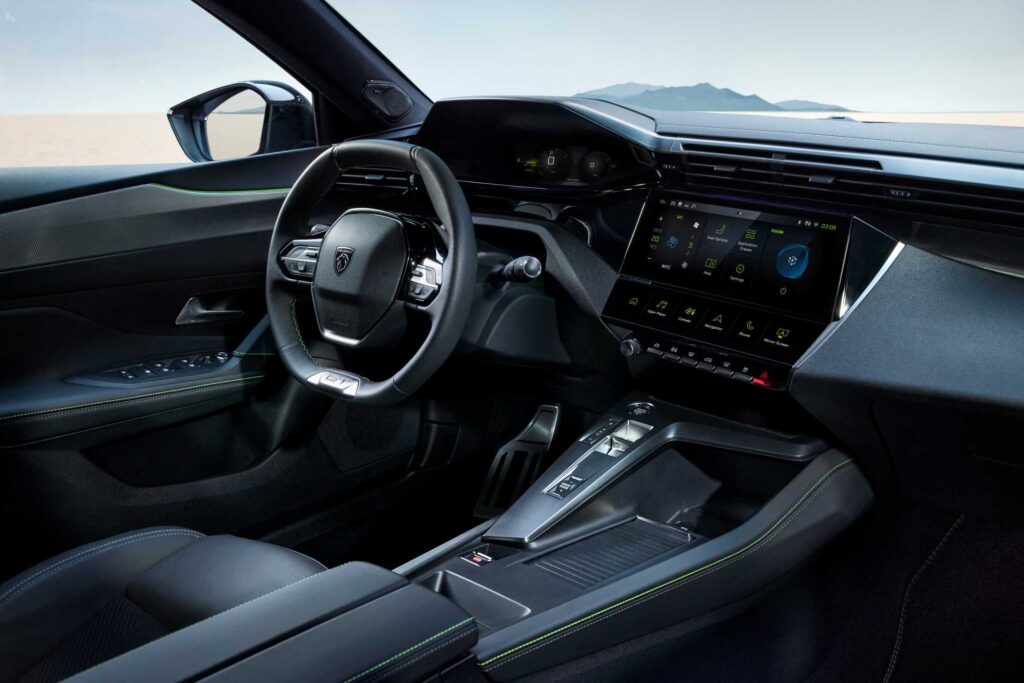 For the sake of clarity and love of truth, I have to say that I love Peugeot's i-Cockpit. Then, if it is effective, if it serves everyone, that is another rosary. The 408 has a digital display that is clear but its accuracy leaves something to be desired. As the 408 has a 3D version (which adds a second screen to the main screen to provide better depth and readability) everything ends up resulting in a bright and easy to read instrument panel.
Interestingly, the middle screen has… a middle screen to control it! Well, it's more of a touch sensitive bar that can be customized. That is, you can set the menu you want and use more there. There is one thing or another there that could be improved, but it allows us to keep our eyes on the road for a long time and there are also common keys for other common commands.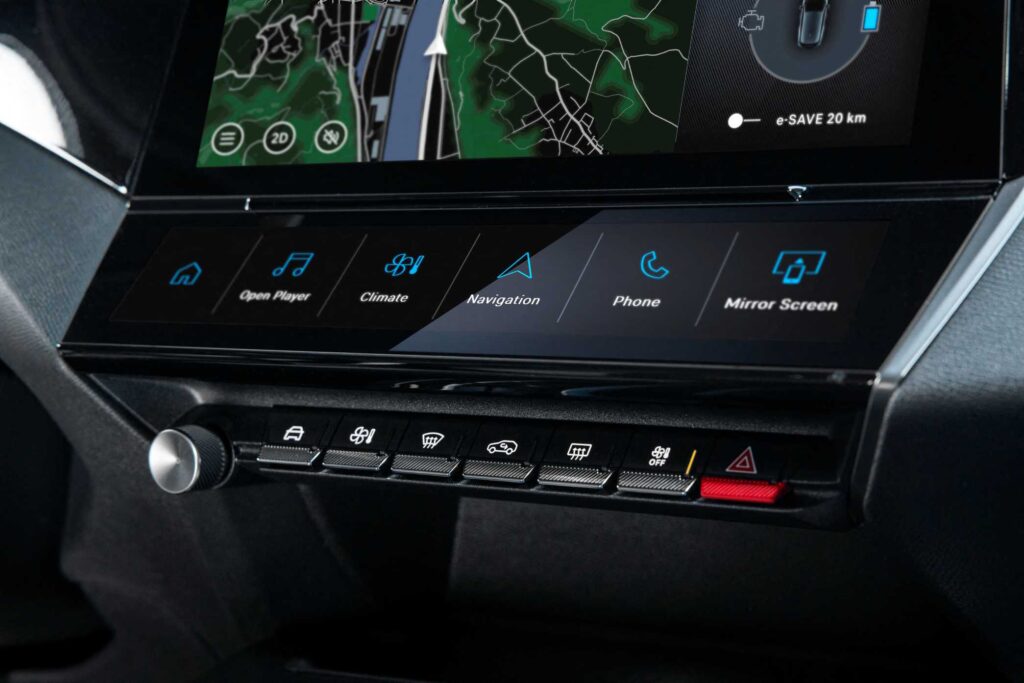 Another question you will surely ask yourself is: what about quality? It is better. Everything we can or touch has a lot of sensitivity and can hide some low quality plastics. One of them is even in front of the passenger, but since we didn't touch it, we didn't even see it.
Quality and comfort? A gift!
Then, the sound that the buttons and release controls are of a "big" car, which is of quality and, as I said, hides the less powerful areas well. The front seats are well padded and comfortable and have many adjustments, all of which are electric. Space is more than enough and the height of the center console makes you feel like a cocoon. Pleasant feeling.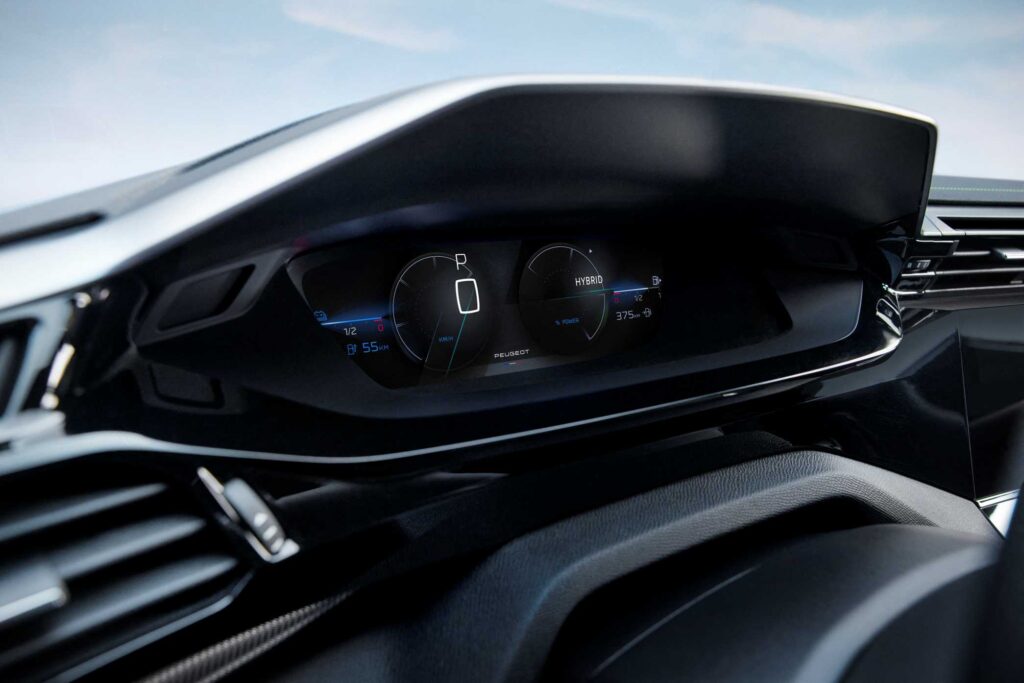 In the back, the seats are made and there are only two seats. There is room for the fifth element, but it is there between the seat and the roof, so the trip, short or long, will always be uncomfortable. All you need is legroom. Very impressive is 188 mm of knee room.
The luggage compartment has two versions, one for the PHEV with 454 liters (the battery takes up space, as well as the Focal sound system subwoofer) and the other for the petrol model with 536 liters. More than enough value.
And how does the 408 do?
The first thing we have to look at is the steering wheel. It is small and quick movements that induce the idea that we are facing a direct direction. Turns out it's true, because Peugeot didn't put an overclocked steering box on the 408.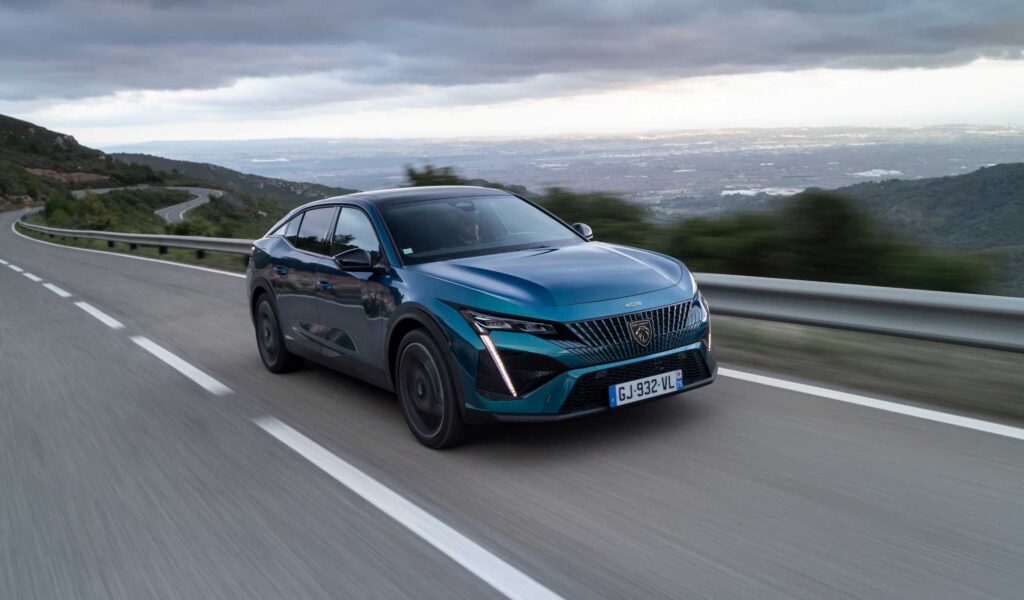 In any case, we must always remember that the car is more agile, however, it remains large. It is a car with a higher clearance than usual and to compensate for that, with the increased weight due to the battery, the suspension is a tad softer and allows the body to roll.
So you need to pay attention to movement and driving and do not try to go to the driving limit to avoid surprises. Once you get used to it you will notice that the 408 has excellent grip and the front axle resists skidding very well. In short, great!
Peugeot 408 PHEV 180 is sold for 45 150€
The Peugeot 408 model is very simple with three equipment levels: Allure, Allure Pack and GT. The 408 petrol (1.2 PureTech 130) costs €35,800, €37,450 and €40,250, respectively. The 408 PHEV 180 starts at €45,150 for the Allure, followed by €46,500 for the Allure Pack and €49,200 for the GT. Finally, the 408 PHEV 225 is available in Allure Pack and GT versions, which cost €47,900 and €50,700..
And comfort? The Peugeot 408 is firm in the tuning of the springs and fluids, but far from uncomfortable. I suspect the petrol version is stronger because it's lighter and therefore more interesting to drive.
The 408 PHEV 180 is heavy when dealing with the winding roads that take us to Pinhão. As it begins to fold in earnest, it becomes clear that mass evacuation is becoming more and more difficult. But slow down a bit so that everything goes back to normal.
Is this the version to choose?
I was only able to test the 180 hp PHEV version, more powerful than the 408 petrol, but 300 kg heavier. This means that the 225 hp version will probably be preferred, but if you look at the technical specifications… maybe not so much!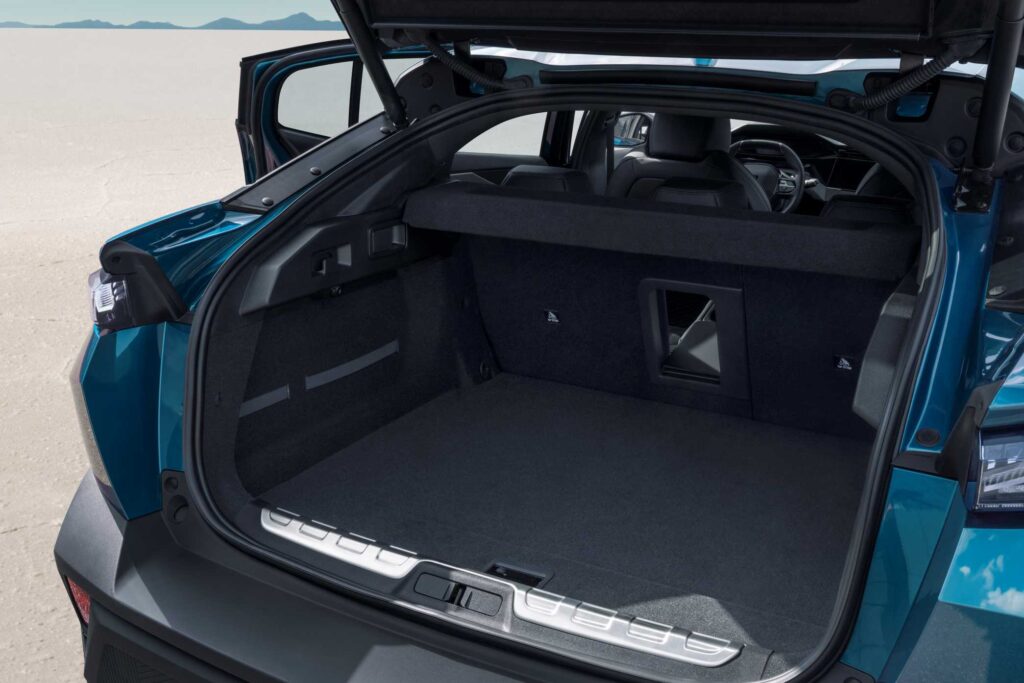 The Peugeot 408's hybrid system is a pleasure to use and has a lively 1.3 Puretech block. The problem is that on roads with gradient changes, the system is not happy with high acceleration. It takes time to respond and sometimes the box goes up and down to find the best match for what we are asking. It is better to start slowly and, slowly, find the best gear. This can also be selected by us with paddles placed behind the steering wheel. There's no manual mode, so it's no surprise that in a series of twists, your selection is overtaken by the box's automatic. Despite everything, I really liked this Peugeot 408 PHEV 180.
I conclude this first test of the Peugeot 408 by saying that this is a very pleasant, beautiful, efficient and effective car. It's true that visibility isn't great – the A-pillars are thick, the wing mirrors block visibility a bit and the rear window is small – but I agree (and Peugeot offers parking sensors and a rear camera) as small. sacrifice having a car that stands out from the crowd.