VW has turned around and is openly opposed to rapid electrification of cars. Our arguments suddenly suit him
11 hours ago | Petr Prokopec
It seems that the Germans are the ones for whom the "electric cars for all" plan is not a train. But now they themselves are saying what they have been asking from our lips for many years, only in Europe it is clearly not appropriate to say.
During the time of Herbert Diess, Volkswagen became a car company that talks about electricity from morning to night only in the best way. And if there was any negative, then it was only related to the fact that the battery car boom is not happening fast enough. As a result, 30,000 jobs were at risk.
But the fandom of Diess is already a thing of the past, Oliver Blume took his place as the head of the company. He's not without hope for lightning either, but he seems to have his feet on the ground a bit. In the past nine months, he has revised his predecessor's plans to some extent. The concern is no longer betting on just one card, with the electric car, it is also putting a lot of emphasis on synthetic fuel. Electromobility is still number one, but that is the behavior that car company representatives "feed" us in Europe. According to recent developments, it seems that discretion has not completely left VW.
The administration of the President of the United States Joe Biden recently came up with a real proposal for Europe to reduce greenhouse gas emissions for the period 2027-2032. Biden et al. therefore they claim that by the end of the decade, 60 percent of new cars will have an electric drive. Even last year, there was talk of 50 percent. At first glance, everything seems to favor VW, but as we have already shown, the words that come out of the mouths of VW people often have little to do with reality.
The Automotive Design Alliance, which includes not only Toyota, Hyundai, Kia, BMW and Ferrari, i.e. manufacturers that have so far rejected the one-card bet, but also General Motors and VW, came forward instead of opposing the proposal. For a change, these are the car companies that are constantly talking about the fact that they will replace the battery-only car even before the release of the law. New, however, say through the union that the proposal "does not represent a small but significant change that will have an impact on workers".
In no time, we have a 180 degree turn from VW. At the same time, the Germans were talking about how, on the contrary, the slow transition to electric cars would lead to layoffs. Now they say that even if the share of electric cars in sales only increases from 50 to 60 percent, there will be significant job cuts. This, of course, is true in reality, as seen also in the case of a number of electricity producers. Lucid already laid off 18 percent of its workforce in March, and Polestar will send 10 percent of them to the workforce. However, layoffs are inevitable even with Volvo's parent company, which is letting go 6 percent of its workforce. Alas, this is also neglected in electromobility.
So, the long-awaited realization is coming, when car companies are starting to realize that if most people don't have a new car now, then they won't be able to buy one in a few years. Both high prices and low usage are associated with the battery drive. In addition, the Union pointed to another fact that was already known on Friday – namely, that there are not enough precious metals in the world to replace the existing car fleet, which has more than 1.4 billion vehicles burning in it.
Developers can comment on the proposal until July 5 this year. For now, however, it doesn't look like either of them would agree to move. It will be very interesting to see when such a rebellion will start in Europe as well. Today, it is becoming clear to everyone that new car sales will decline in such a way that many brands will not survive. After all, if Audi's head of sales is clearly giving the four-wheel drive a 50 percent chance of failure if they go purely electric, then the situation is dire.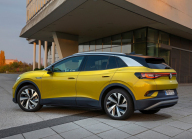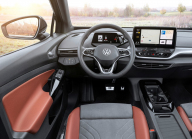 VW sold 301,069 new cars in America last year, but only 20,511 registrations accounted for the ID.4 as the sole representative of the electric car. This does not represent a seven percent share, however, within seven years the car company should rise to 60 percent. But that is not true, that is if he does not want to sell only a small part of the cars he is delivering to people now. No wonder they riot. Photo: Volkswagen
Source: Reuters
Petr Prokopec
All articles on Autoforum.cz are opinions that reflect the opinion of the editor or author. Except for articles marked as advertising, the content is not sponsored or similarly influenced by third parties.