In today's fNews, we will start with the sad admission of Volkswagen, when the head of the brand, Thomas Schäffer, himself said during a meeting at the headquarters of the car company in Wolfsburg that he has no competition. We'll look at how electromobility works in trucking, where Volvo Trucks' electric tractor won the Truck of the Year 2024 award. We'll also look at how charging infrastructure is developing around the world. In particular, we will focus on Mercedes, which has teamed up with E.ON to open its first charging station in Europe. The first Mercedes charging center is located in Mannheim. And finally, we will remind you about the current Elektromobile of the Year 2023 poll, where something new has been prepared for this year. This is a reader category. You can select the cars yourself. And the voting is on to win important prizes.
fNews #243 – Volkswagen admits problems and other news of the week
Podcast in audio form
Let us know what you think about the news. Do you have any advice for Volkswagen on how to solve the current problems? Also don't forget to follow fDrive.cz for all the news from the world of electric vehicles and the future of transport.
Read too
We are no longer competitive, said the head of Volkswagen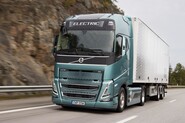 Read too
There is a first time for everything. Volvo FH Electric won the Truck of the Year 2024 award
Read too
Mercedes opened its first charging station in Europe. It's worth a look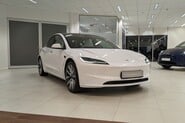 Read too
Vote in the 2023 Electric Car election powered by PRE – Which cars have you chosen?