Toyota released today (15) to the general public in Indonesia, the brand's newest hybrid SUV: Yaris Cross. Check the details.
Toyota's new SUV in Brazil
Expected in Brazil from 2024, Toyota Yaris Cross was launched today in Indonesia.
The SUV that is supposed to have a hybrid variant was revealed its first photos for the Asian market of a model that is different from the Yaris Cross that is sold in Europe.
SEE ALSO
The expectation is that here, the Yaris Cross will come to fight among the best-selling SUVs in the market, placed under the Corolla Cross, also from Toyota.
Unfortunately, the new Yaris Cross makes the inspiration of the automaker's brothers very clear in its design, a combination of several best models from the Japanese manufacturer and known here.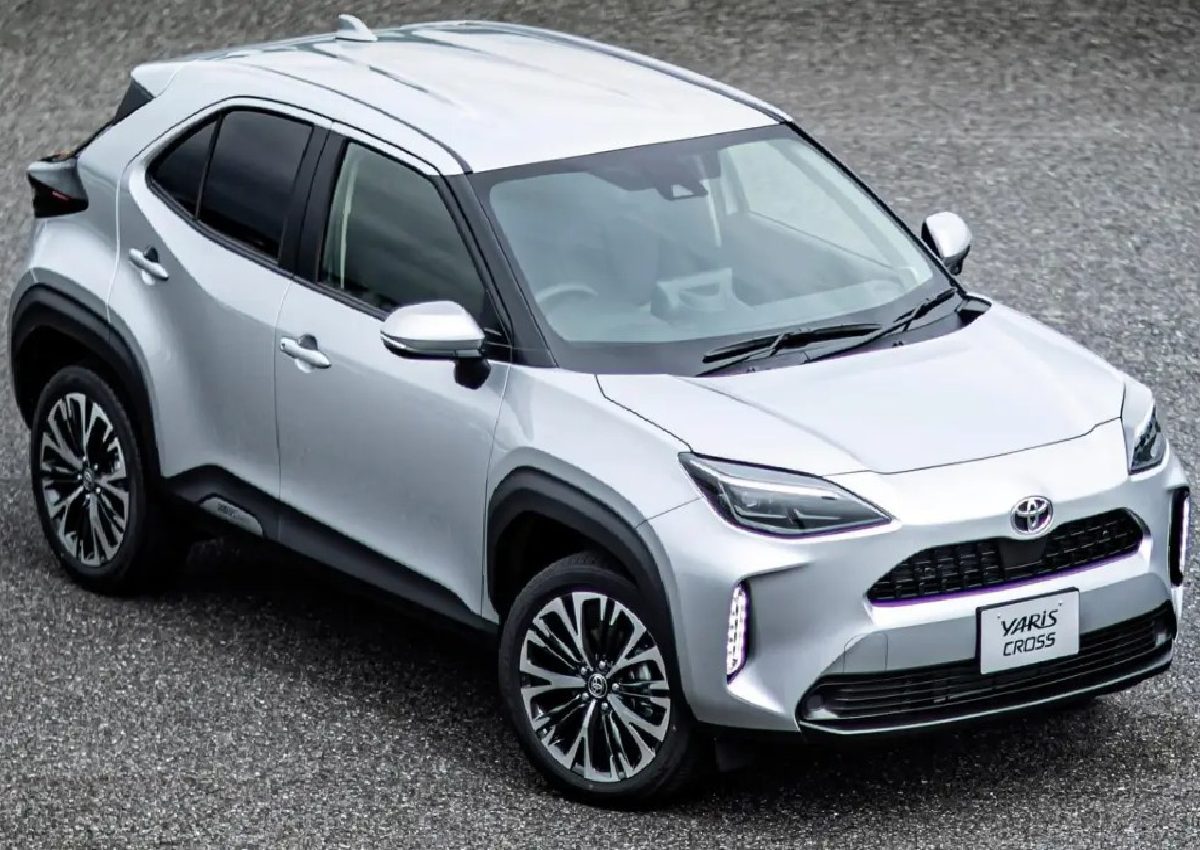 The order was signed last month
As announced at the end of April, the model will be Toyota's next attraction for the Brazilian market with production in Sorocaba (SP), the result of an investment of R$ 1.7 billion.
The arrival of the Toyota Yaris Cross in Brazil starting next year is part of an agreement between the automaker and the São Paulo State Government.
The agreement established the commitment of the state government to encourage projects to produce vehicles that do not pollute the environment, as well as to make the next steps of the manufacturer in the country.
Toyota Yaris Cross details
O Toyota The Yaris Cross will be released under the DNGA platform, with an advantageous size for the small SUV segment.
It will be 4.31 m long, 1.77 m wide, 1.61 m long and 2.62 m wheelbase.
The Yaris SUV variant will have two engine options for the Asian market (so far).
The first of them will have a 1.5 petrol engine with 106 hp and 14 kgfm of torque. The other will have a hybrid system with a 1.5-liter 80 hp engine and a 90 hp electric motor.
Among the standard items we already know, the model will have six airbags, blind spot control, stability control, parking sensors, a 7" digital instrument panel and a multimedia center with a 10.1" screen.