Last week, Toyota issued a statement of clarification after cheating in the safety test of some cars of the Daihatsu subsidiary. The scam involves about 76,000 units of the Toyota Yaris Ativ sedan, produced in Thailand, and 11,800 units of the compact Perodua Axia, in Malaysia.
Daihatsu revealed that it had changed the door panel in crash safety tests, adding a 'notch' to the panel's cladding. This material was intended to reduce the risk that, in the event of a collision and deployment of the airbags, the interior of the door would be severely damaged, injuring the occupants. The biggest con is that the 'notch' is not available on the production model.
To better understand what happened, see the article about the scandal here.
Faced with this situation, the chief executive of Toyota's Asia region, Masahiko Maeda, revealed that the problem may have occurred due to the pressure given to Daihatsu to shorten the Yaris Ativ development period. The brand discovered the fraud after a whistleblower report and halted sales of several affected shipments.
The Toyota Yaris Ativ makes a lot of cars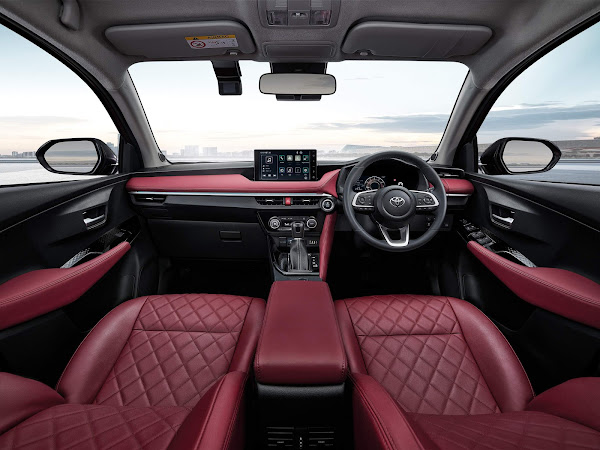 Toyota continued to examine more than 88,000 vehicles that would have been changed on their side for safety tests. Of those, about 76,000 are Yaris Ativ models that are sent to Thailand, Mexico, Saudi Arabia, the United Arab Emirates, Kuwait, Qatar, Bahrain and Oman.
In an interview with the British news agency Reuters, Maeda claims that Toyota is working, together with the Thai government, to restore sales of the Yaris Ativ. In addition, the executive assured Yaris Ativ owners that, no matter what happened, their cars are safe.
Thailand is the fourth country in the production of Toyota cars in the world, after Japan, the United States and China. The automaker produced about 659,000 vehicles in Thailand last year, including models from its flagship brand, Lexus.