The Polestar 4, the Swedish company's first coupe, does something completely different. Among all the changes it could make, Tesla's competitor is removing the rear window from its new electric car. Sorry?
Electric driving must be increasingly available. There are several models you can buy for less and companies like Polestar are rapidly expanding their offerings. But if removing critical parts from a car is the perfect way to achieve success…
Tesla's competitor removes the rear window from the electric car
Tesla competitor Polestar is trying to shake up the market a bit with its first crossover coupe. However, the company's new electric car does this in a surprising way.
This new model, which should appear on the market next year, replaces the rear window with a camera. The concept of a camera in the rearview mirror is not new, but we have yet to see it as strong as the Polestar 4.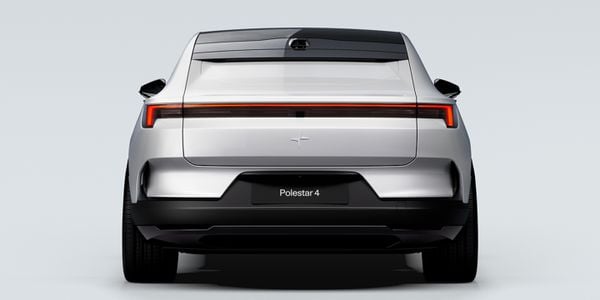 So it is not surprising that the Swedish brand, which is part of Volvo, gets many opinions on the decision. There are rumors that the company is playing with the safety of the drivers to present the most stylish electric car.
In recent days, the international media has had the opportunity to test the electric car and the first reaction is not necessarily negative. According to The Verge, for example, you get used to it very quickly, but whether you have to want it is another matter.
The new Polestar 4
Especially considering the Polestar 4 has one of the company's fastest accelerations to date. With the most comprehensive package, the electric car accelerates from 0 to 100 kilometers per hour in less than 3.8 seconds.
Additionally, every Polestar 4 will have a battery pack of up to 102 kWh that can be fast-charged up to 200 kW. The Long Range Single Motor variant has a power of 272 hp and a range of 600 km. The Dual Motor model has 544 hp and a range of 564 km.
Sales of electric cars are getting worse and worse
An electric car from Tesla's competitor Polestar should make the company's success even bigger, but we don't know if the market is ready for this yet.
Recently it became clear that EV sales figures are starting to decline. It makes even companies like Ford and Volkswagen want to invest less in its production.
What causes all this? Jeroen explains this to you in the article below:
Electric cars seem to be selling less for these reasons
Did you see an error? Send us an email. We thank you.
lessons