Qashqai E-Power is for people who are not yet ready for an electric SUV, according to Nissan. And that also applies to the Ram 1500 Ramcharger.
The Ram 1500 is the most popular pickup in the United States after the Ford F-150 and the Chevrolet Silverado. The model has recently received a facelift and is now also available as a fully electric truck.
Ram 1500 for those who cannot choose
New is this mid-size, Ram 1500 Ramcharger, with a Nissan Qashqai E-Power-like drivetrain. This means that it is always powered by electricity, with the petrol engine up front as a range extender. There are two electric motors on the Ramcharger. The front produces 340 hp, the rear 324 hp.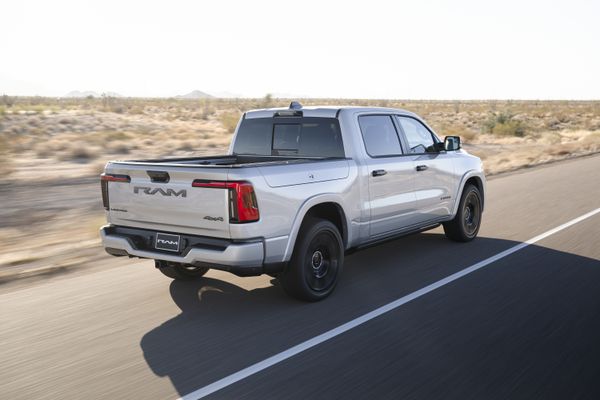 They are powered by a 92 kWh battery. That's big, but not compared to the battery packs found in the Ram 1500 EV: 168 or 229 kWh. The Ramcharger battery can be 'small' because it is recharged by the 3.6 liter V6, which acts as a generator.