Peter Stevens, principal at the Royal College of Art at the time of the undersigned Car Design read, he once said the words of the story in one of his lessons: "If you want to go out, take a Land Rover – if you also want to go home, take a Land Cruiser.."
Stevens – known for the design of the McLaren F1, among other things – despite his very British roots, did not hide the famous build quality of the Toyota 4×4. The Land Cruiser has become a true icon because of its solid engineering.
As such, it must be an honor to be able to design a new Land Cruiser model, because the range of this name is classic, with a celebrated design heritage. Determining the right direction for the next generation must also be controversial as it is difficult.
The design team took that into account Form Follows Functionprinciples and choose a disciplined and authentic design approach, which gives the style a functional character. Horizontal lines sweep back along the bodywork, contributing to a sense of strength and durability, while a low, horizontal belt line gives the driver better all-round and off-road visibility and improves visibility for occupants.
The latest Toyota 4×4 iteration is of course the Land Cruiser '250' which is simple in form, but also stands strong, with a timeless authenticity, on its wheels.
I looked at the standard Land Cruiser models
Excess form has been eliminated and simplicity has been sought. It is clear that for the main symbol, the ratio statement, we looked at the standard Land Cruiser models. As we approach, even the smallest details have been lovingly crafted – typically Japanese. Graphic elements on the front bumper, light units and fender edges are almost isolated islands.
The front has a strong rectangular grille, triple beam headlights and a lower hood to enhance the frontal appearance. Muscular wheel arches with raised edges and rounded edges, which extend slightly into the body, appear strong and attractive. The rear has a simple taillight signature.
Such inserts, exclusive graphics and other details ensure that customers can customize their car according to their wishes. The design concept – a modern interpretation of an ancient legend – has been clearly inspired not only aesthetically, but also conceptually by the new Land Rover Defender. Vehicle flexibility in particular clearly plays a role. The graphic surfaces around the Defender – the grille, roof, bumper inserts, side vents, wheels, fender edges, A-pillar insert and the C-pillar logo element – can all be customized. This allows Defender's behavior to be changed significantly. From a sympathetic 4×4 with a white roof and white wheels, to a rugged black all-terrain vehicle like the one you see below.
Designed for bespoke: space for customers' own imaginations
Rolls-Royce makes a good call for flexibility during the 'bespoke' design process. For example, during early design ideas, the fact that customers can customize various interior and exterior design elements according to their own ideas is taken into account. In their case, especially around the interior, wood and leather elements in the door panels and dashboard.
There are no Toyota walnut dashboards and door panels, but there are factory options such as matching stickers, colors and materials. That looks great and there's a nice edge to it, too. Moreover, the aftermarket can take advantage of it, which creates a strong relationship between the car and the owner – Toyota has already played that game quite successfully with the GT86.
Land Cruiser as a name and model has become a true icon, due to its solid engineering. This new design emphasizes this flawlessly and brilliantly. With this Land Cruiser you can go out with ease. In addition, now you will come home in style.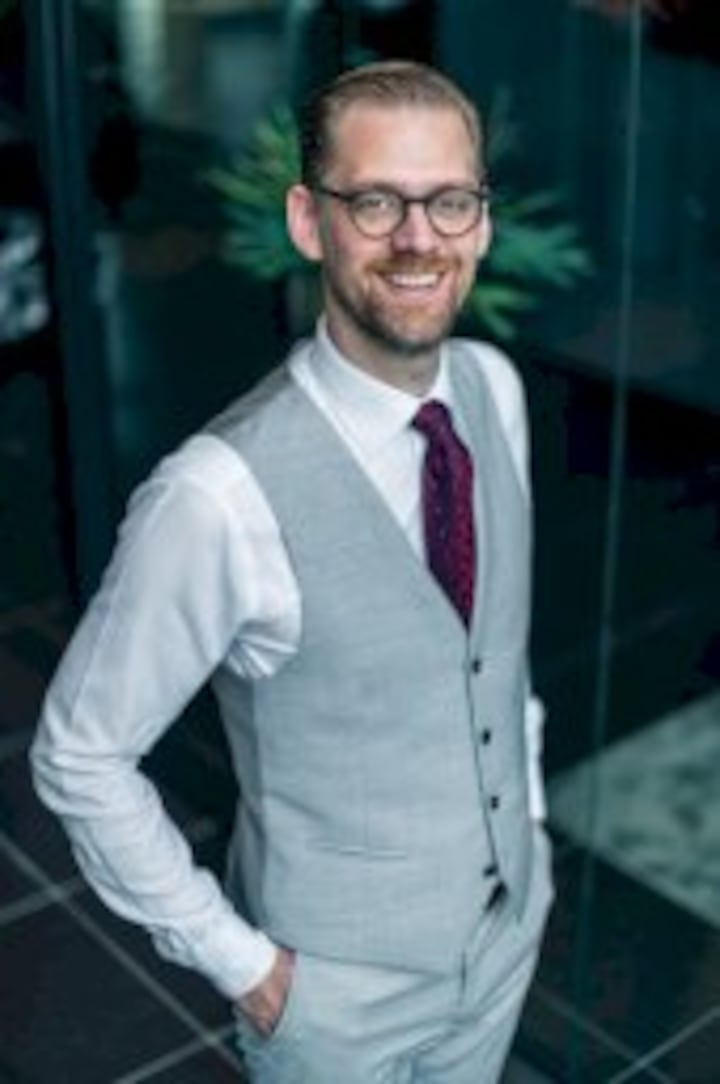 Niels van Roij

Composer/writer
With his car design studio, Niels van Roij focuses on the construction of coaches and models, among others, Model SB, Adventum Coupe, Silver Specter Shooting Brake, Breadvan Hommage and Daytona Shooting Brake Hommage. He is also the co-owner of Heritage Customs, which does the finishing work on the new Land Rover Defender.