The story of the Greek crisis, who for no apparent reason left the mansion and the rich … the contents of the four wheels, is reminiscent of the excitement of the movie.
A terrible secret was hidden inside a mansion in Kings Langley, England. About 40 kilometers west of London, the "kingdom" of the Greek cross was abandoned for no reason.filling the neighborhood with unanswered questions about what might have led its owner to make this decision.
The story of the mansion came to light in 2020when the urban explorer ventured into the fascinating area, posting many exciting photos online.
The latter confirm them testimony from neighbors who want the Greek owner of the house and his family members to leave overnight wealth, leaving all their possessions.
Neighbors of the Greek millionaire, who lived there with his five children, say so the property was abandoned in 2017 and has not been visited by any family members since then.
In fact, the British media also refers to the information of a distant relative of the Greek owner of the house, who indicated that. The 70-year-old "Thanos" was facing financial problems, citing them as the reason for the sudden abandonment of his property.
Apart from personal property left to the mercy of God and men, in the parking area outside the palace, luxury cars remain parked which testify to the financial face of their owner.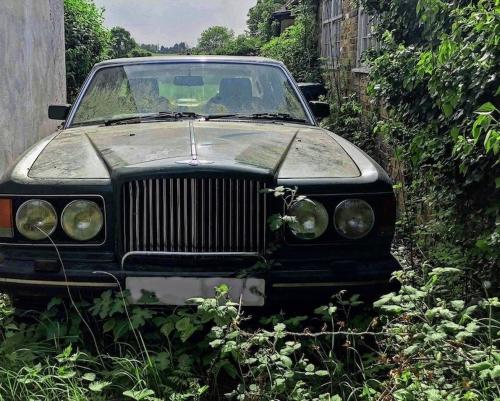 Among them one clearly stands out Rolls-Roycehowever, few will pass one A Lexus that stands there in good or even rare condition, these days, Citroën XM.
It is worth mentioning that after the issue was announced by the British Media, The mansion of a Greek millionaire has been targeted by robbers several timeswhile the local police even arrested them following complaints from residents.
Read also: