A superhero car called the Cupra Formentor has arrived in Italy: it looks like the batmobile, but bigger and more luxurious.
The manufacturer of the Cupra car is actually a branch of the Spanish giant SEAT, which decided to acquire this subsidiary in 2018. Its main goal is produce sports cars with high performance, in fact the word "Cupra" comes from the combination of two words "Cup" and "Racer". And that's not all: the Abrera company has even launched Cupra Racing, a department dedicated exclusively to racing.
It is no coincidence that since 2023 it has also participated in the famous Formula E. Recently, the SEAT subsidiary presented its latest masterpiece: the new Cupra Formentor. The latter is a stylish Sport Utility Vehicle (SUV) with an attractive appearance.
Cupra Formentor: the racing car that beats everyone
The Formentor model went on sale for the first time in 2020, after appearing at the Geneva Motor Show 2019. Today, three years after its debut, the Spanish company announced the arrival of a new model: it is carefully modified to the smallest details. , without distorting the shapes of the previous version. To be precise, the new Cupra Formentor VZ5 BAT was seen in Milan, at the event of the Super League Milano Padel P1. The SEAT branch is actually the official partner of this sporting event, so the leaders of the Spanish brand have decided to use the event to announce a new model.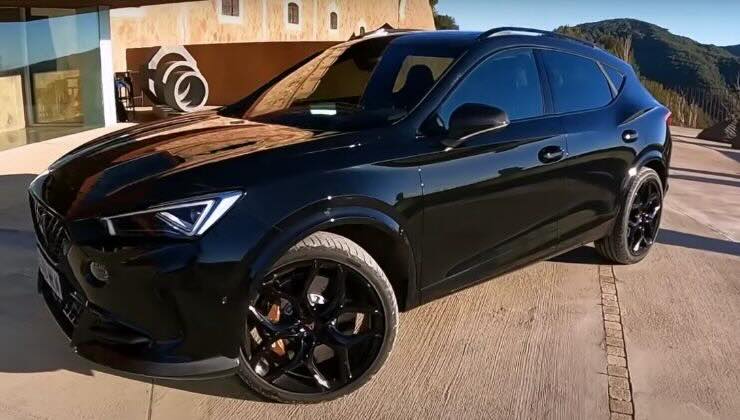 So what are the first impressions? First of all, it must be pointed out that the VZ5 BAT version of the Formentor will be a limited edition: the Abrera company will actually build only 500 examples. As for technical specifications, the new Cupra has a five-cylinder TSI 2.5 engine. It is also capable of producing 390 horsepower; its high speed instead reaches 250 km / h. And that's not all: the engine ensures acceleration from 0 to 100 km / h in just 4.2 seconds. The most surprising thing about Formentor is the design: the designers have really created very interesting and aggressive lines.
It is therefore characterized by beautiful 20″ alloy wheels and a total black look that catches the eyes of passers-by. The passenger compartment, however, is spacious and sporty at the same time, thanks to the ergonomically styled seats that add quality. There is also a racing steering wheel and air vents with black chrome frames. The cost of this Spanish jewel will be around 78,000 euros. Of course, the value is very high especially because the car is a limited edition.