The first five games of 2023 started the new season in style. Fierce competition and some exciting track battles have increased TV viewership by 27% and the stands have so far seen 40% more fans than last year. Here's an overview of what we've seen so far statistically – as we approach the Italian Grand Prix at Mugello.
In the first five Grand Prix all 5 manufacturers were on the podium. Ducati and Honda have won the Grand Prix and KTM have come close as Brad Binder was just two tenths away from victory in Jerez. The Austrian factory has already secured its first victory in the Sprint race – again thanks to Binder.
After the new weekend format was announced, there was much talk about who would emerge as the Sprint specialist. So far, Francesco Bagnaia and Brad Binder are tied at the top of their respective rankings, with 2 wins each. The rider many thought would emerge in Saturday's fight also won the latest Sprint race: Jorge Martin.
So far, 11 riders – 50% of the grid – have been on the podium. This corresponds to the first five Grands Prix of 2020 as the golden age of intense competition continues.
Riders who have been on the podium in the Grand Prix but not on the Sprint podium are Johann Zarco, Fabio Quartararo, Maverick Viñales and Alex Marquez.
The only rider who has been on the podium on Saturday and not on Sunday is Marc Marquez. The eight-time World Champion almost did it last time and few would bet against him breaking that record at the Sachsenring. Marquez also did not compete in three Grands Prix, potentially skewing the statistics.
There have been three wins for satellite teams so far in 2023 – two for Marco Bezzecchi and one for Alex Rins. The only year this has happened after the first five races in the MotoGP era is 2020.
Before 2023, there were also only two Grands Prix in the MotoGP era where the podium was filled with riders from satellite teams: Qatar 2004 and Portugal 2020. This season, that has already happened twice. Argentina saw Bezzecchi win, with Zarco and Alex Marquez taking the podium, while in France Bezzecchi came out on top again, this time overtaking Martin and Zarco.
As we head into the Gran Premio d'Italia Oakley, two Italians sit at the top of the standings – Bagnaia and Bezzecchi – separated by just one point and one podium. They have 2 wins each so far, but Bezzecchi leads the podium with 3.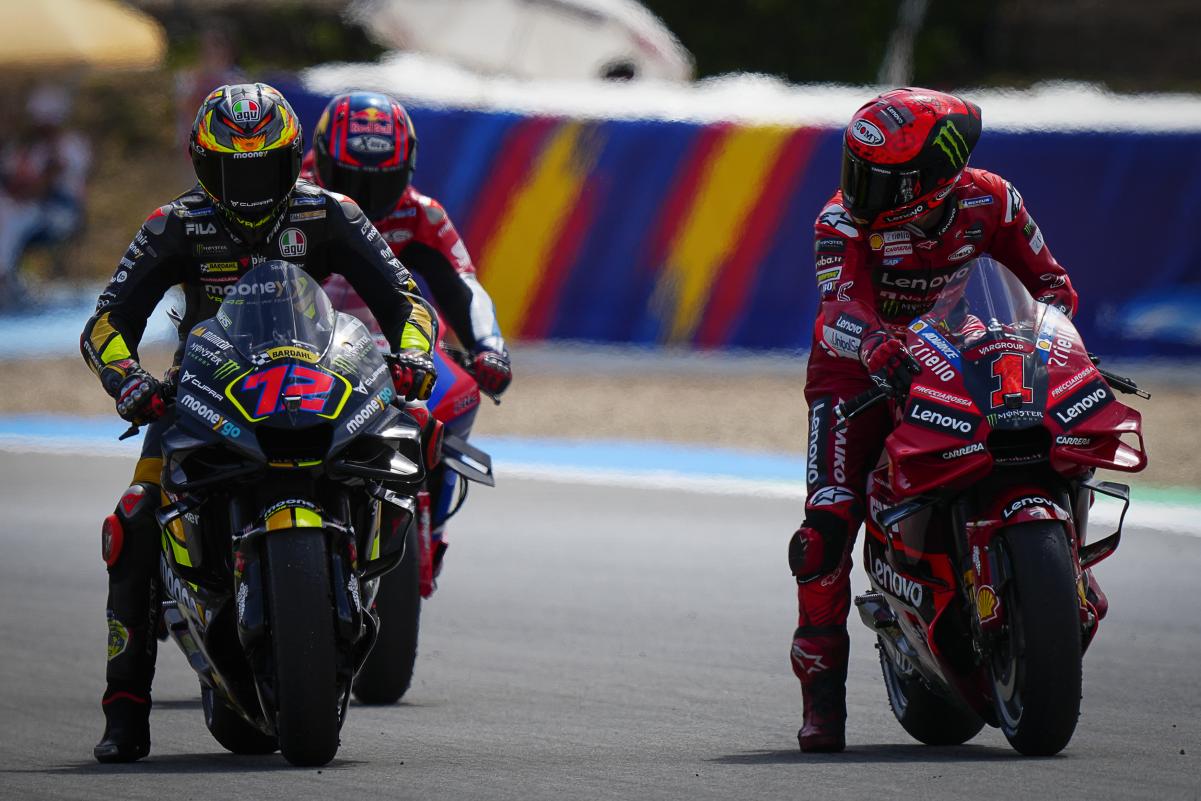 Thanks to the duo, 2023 is also the first time there have been four wins for Italian riders in the first five MotoGP races since 2006, when Loris Capirossi, Valentino Rossi and Marco Melandri all topped the Italian podium.