Photo: Automedia
Diamonds may be eternal, but when it comes to cars, even the four wheels at the top of the diamond-named pyramid, the laws of product renewal, albeit at a slower pace, apply just as well.
Considering that now almost six years have passed since the Cullinan was first seen, RR is preparing its new version which, according to the first related images, seems to explore and strengthen its "wild" side.
It is for this reason that the lower part of its face seems to have been redesigned, which is a big departure from the usual British design data and puts the end of the trapezoidal air intake and the vertical elements that focus on one air intake in another. structure.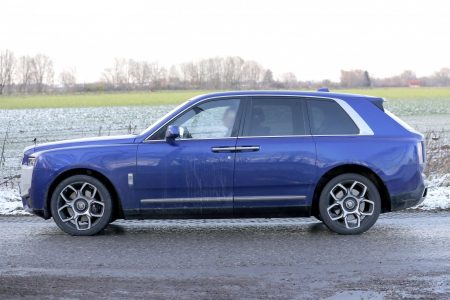 Above, the camouflage tries to hide what can take the form of thinner central lights along with a new LED daytime arrangement, while the level of the central panel shows that no changes are expected in terms of the grille surface that will do. remain of course the same, without excluding changes in its finish.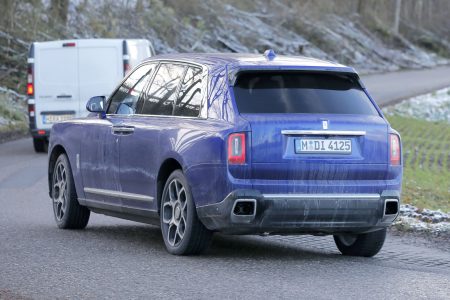 At the rear, there are larger exhaust pipes that are expected to carry the bumper design as well. The image is completed by wheels that refer to the Black Badge version that is very popular among the Cullinan versions.
Although there are currently no pictures of the interior, it is considered that digital content intervention should be considered as the updated Cullinan is lined up with the latest software developments from the BMW group.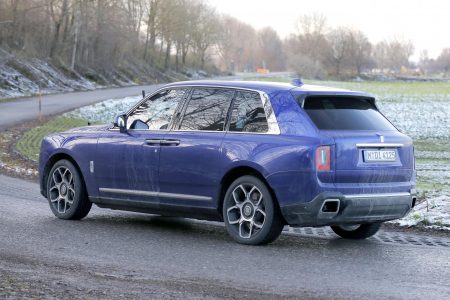 In terms of the engine range, the presence of the 6.75-liter V12 should be considered as a given, although we must remember that there are whispers that want the Cullinan to adopt some kind of hybrid technology without this of course being official. confirmed.