BMW aficionados hold the E28 generation in high esteem, regarding it as the seminal era for the inception of the illustrious M5. This specific exemplar, in conformity with European specifications, showcases refined, unobtrusive small bumpers and a plethora of uncommon features. The Bring a Trailer virtual auction, culminating on Wednesday, August 9, presents a chance to acquire this royal gem.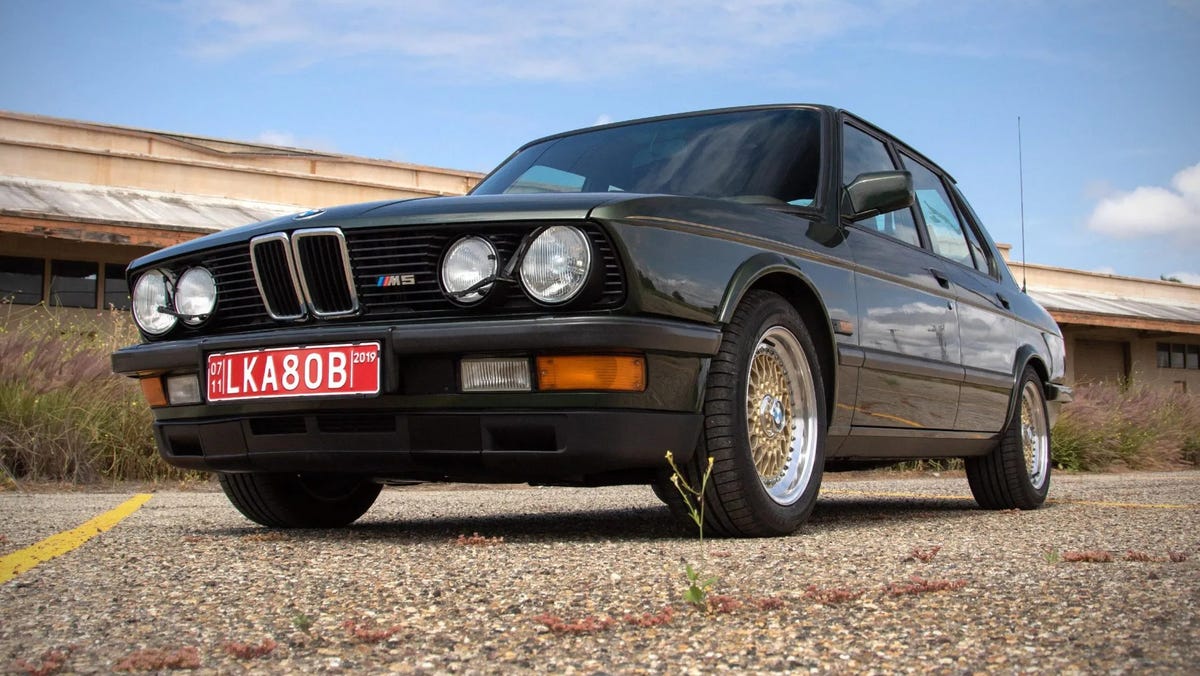 One might presume that His Royal Highness, King Carl XVI Gustaf of Sweden, would opt for a Volvo or Saab as his personal vehicle. However, despite ascending to the throne in September 1973, King Carl exhibits discerning sporting preferences. His Majesty the King has nurtured a protracted fascination with BMW, and his acquisition of a tailor-made M5 in the late 1980s attests to his impeccable taste.
The vehicle in question, a 1987 M5 bearing regal distinction, is presently available for auction on Bring a Trailer, an automotive platform affiliated with Hearst Autos, akin to Car and Driver. Notably, the Swedish monarch owned three of these quintessential '80s sleeper sedans, and this particular specimen embodies an optimal configuration.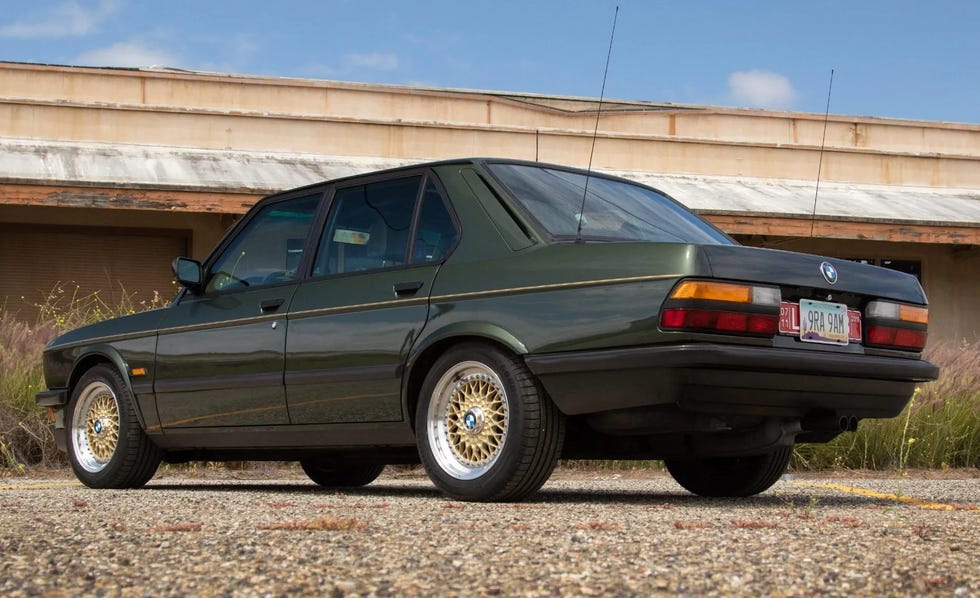 Initially, it is worth highlighting the aesthetic superiority of Euro-spec bumpers adorning the E28-generation 5-series in contrast to their protruding U.S. counterparts. Furthermore, the color scheme impeccably aligns with excellence, featuring a Malachite dark green exterior complemented by gold basketweave 16-inch BBS wheels and a subtle gold pinstripe—altogether, a delectable visual ensemble. The King's propensity for subdued elegance is evident through his choice of Shadowline trim, eschewing gaudy chrome accents, and the omission of rear badging.
The interior exudes a no-nonsense demeanor with its all-business black upholstery, a departure from the standard tan interior found in U.S. E28 M5 models. The King's penchant for opulence is manifested through additional leather embellishments adorning the door panels, steering column, and even the sun visors. Unlike contemporary M cars, which often boast liberal applications of carbon fiber, this vehicle boasts understated M stripes on the steering wheel and shifter, emanating a sense of refined sporting luxury.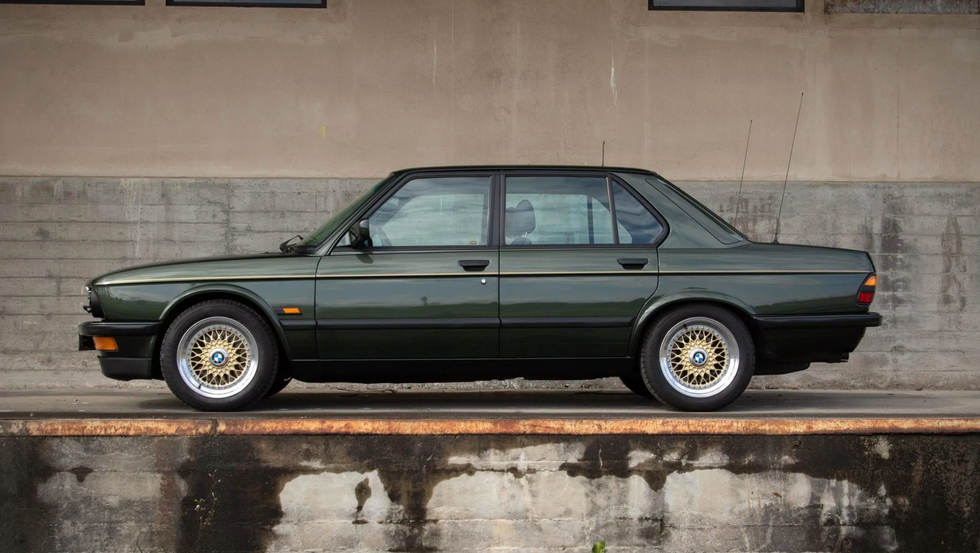 Under the hood, the quietly assertive sports sedan derives its vigor from a 3.5-liter inline-six powerplant, expertly tuned to deliver an impressive 286 horsepower.
This golden-era BMW, graced with a three-pedal configuration, indeed epitomizes the notion that "It's good to be king."