Ram felt the blow. The arrival of the Ford F-150 turned on the yellow light in the halls of Stellantis, which responded to the company's new 1500 Limited. The new pickup arrives to compete with the world leader that debuted here in February.
With a premium look, chrome accessories and an extensive content package, the Ram 1500 Limited starts at R$ 529,990. This is the same price as the 3500 Limited Longhorn. But this value is the launch of ads.
SEE ALSO:
During the presentation, one of the executives stumbled and said that it would cost R$40,000. The pickup will also be offered in a Night Edition version, which adds another R$ 10,000.
This version differs with a more sporty look. Removes chrome from bumpers, mirrors and trim, using black body and body parts.
ram seen from outside
The 1500 Limited has modern styling, headlights that are sharper than other pickups in the lineup. The 22-inch wheels, shod with 285/45 R22 tires, seem small given the size of this giant, which is 5.92 meters long and 1.97 m tall.
It also has accessory holders (Ram Box) in the bucket. Each of these compartments, equipped with an electric lock, can hold 107 cubic litres.
At the back, the bucket has a lid and two opening ways, just like the Rebel. It is possible to reduce it vertically or open it with two modules horizontally, as in the Fiat Toro. It even has a removable step for easy trunk access.
truck interior
Inside, the Ram 1500 Limited is a real living room. With ample space and plenty of leather-covered seats, this pickup can easily accommodate five occupants.
Among the convenience items are the electric steps, which open to board and descend, and the rear seats. All this makes access and accommodation more practical and comfortable.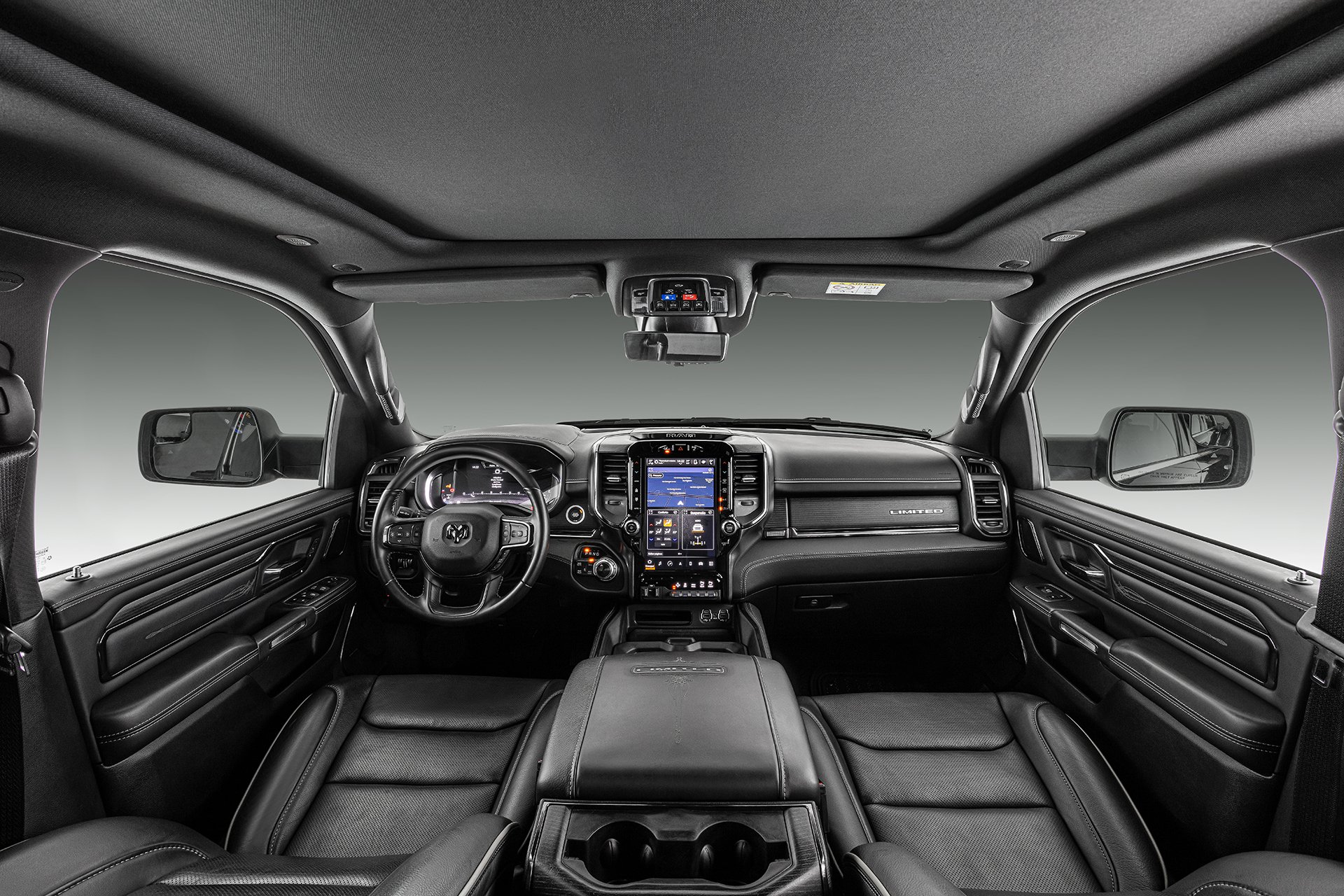 Among the standard products, Ram Limited offers:
electric steering
12-inch digital instrument cluster
keyless start
Remote Start
Leather upholstered seats
Electric front seats with driver memory
Adjustable electric pedals
12-inch multimedia (with Android Auto, Apple Carplay, 360° Camera, GPS and simultaneous connection of two phones)
Dual zone digital air conditioner
Wireless cell phone charging for two cell phones
Harman Kardom 900W loudspeaker sound system 19
subwoofer
External noise reduction system
9 USB ports (5 USB-A and 4 USB-C)
panoramic sunroof
Folding the back seats
automatic electric stirrer
adaptive cruise control
automatic emergency stop
storage support
pedestrian detection
apply the brakes
six airbags
Ram 1500 Limited engine
The Ram 1500 Limited is the same size as its sporty sibling, the Rebel. It also shares the same V8 Hemi 5.7 engine with 400 hp and 56.7 kgfm of torque. The unit is equipped with an eight-speed transmission and 4 × 4 traction.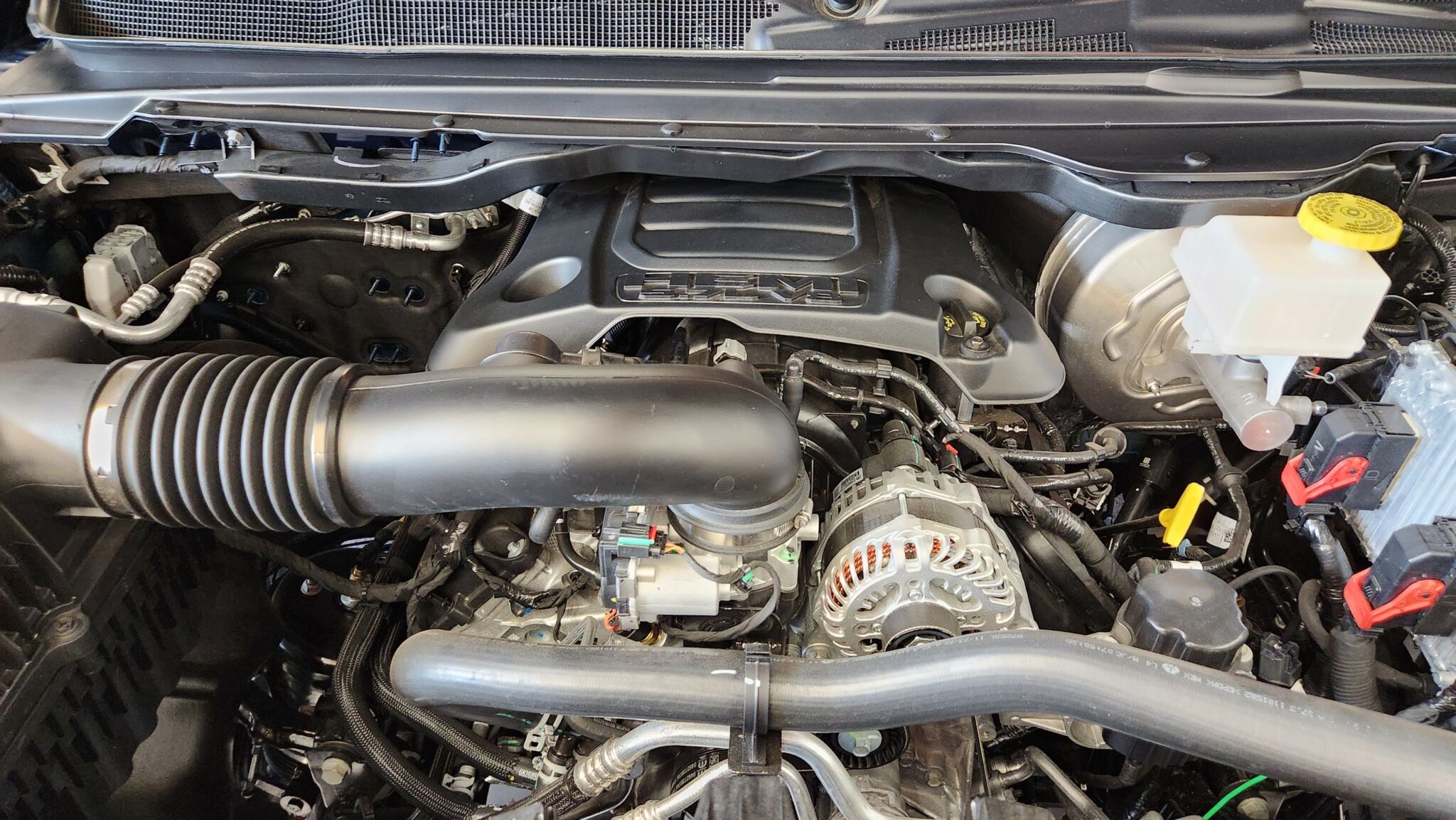 This V8 is an old friend of the Chrysler family and already powers models like the 300C, as well as the Dodge Charger and Challenger. The engine allows the pickup to accelerate from 0 to 100 km / h in 7.7 seconds and reach a maximum speed of 174 km / h, with an electronic brake.
And it would be absurd to go beyond that, because even if its disc brakes are on four wheels with ventilation units of 378 mm (front) and 375 mm discs (rear), "holding" this 2.5-ton pachyderm is not fast . a good chance to stop the giant.
Usage
It doesn't take a mathematician to know that a car of that weight and with that engine is not an efficiency champion. According to the Brazilian Labeling Program (PBE), it is:
| Oil | In the city | road |
| --- | --- | --- |
| Petrol | 5.5 km/l | 7.2 km/l |
Air suspension
If the powertrain is unchanged compared to the Rebel, the suspension is a case in point. The 1500 Limited uses alternating coilovers on the front axle and a five-link rigid axle.
Instead of springs, the Limited uses airbags, with one cylinder per axle. The pneumatic system ensures more comfort during flight and less transfer of errors in the cabin.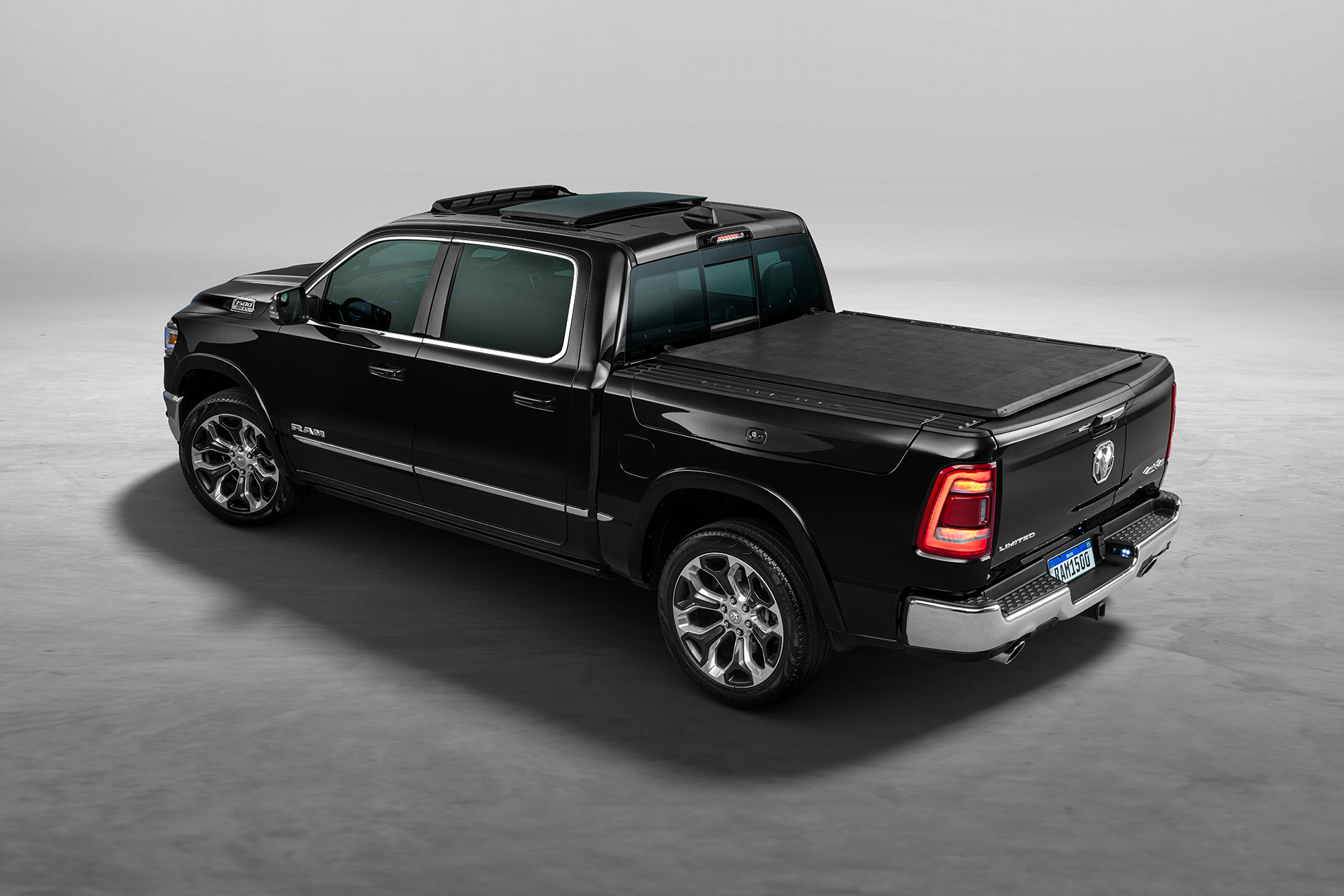 The suspension also offers respects such as low height when the pickup is off, to facilitate access. At high speed, it also reduces height for better stability. According to Ram, the set is five levels high, depending on the program.
Normal – normal height for everyday use, 211mm from the ground
Aero – The suspension automatically lowers 15mm at highway cruising speeds
Off-road 1 – raises ground clearance to 241mm
Road distance 2 – ground clearance reaches 262 mm
Storage – to help enter or exit the cabin and facilitate the placement or removal of cargo in the bucket, leaving a free gap of 159 mm.
Dimensions and capabilities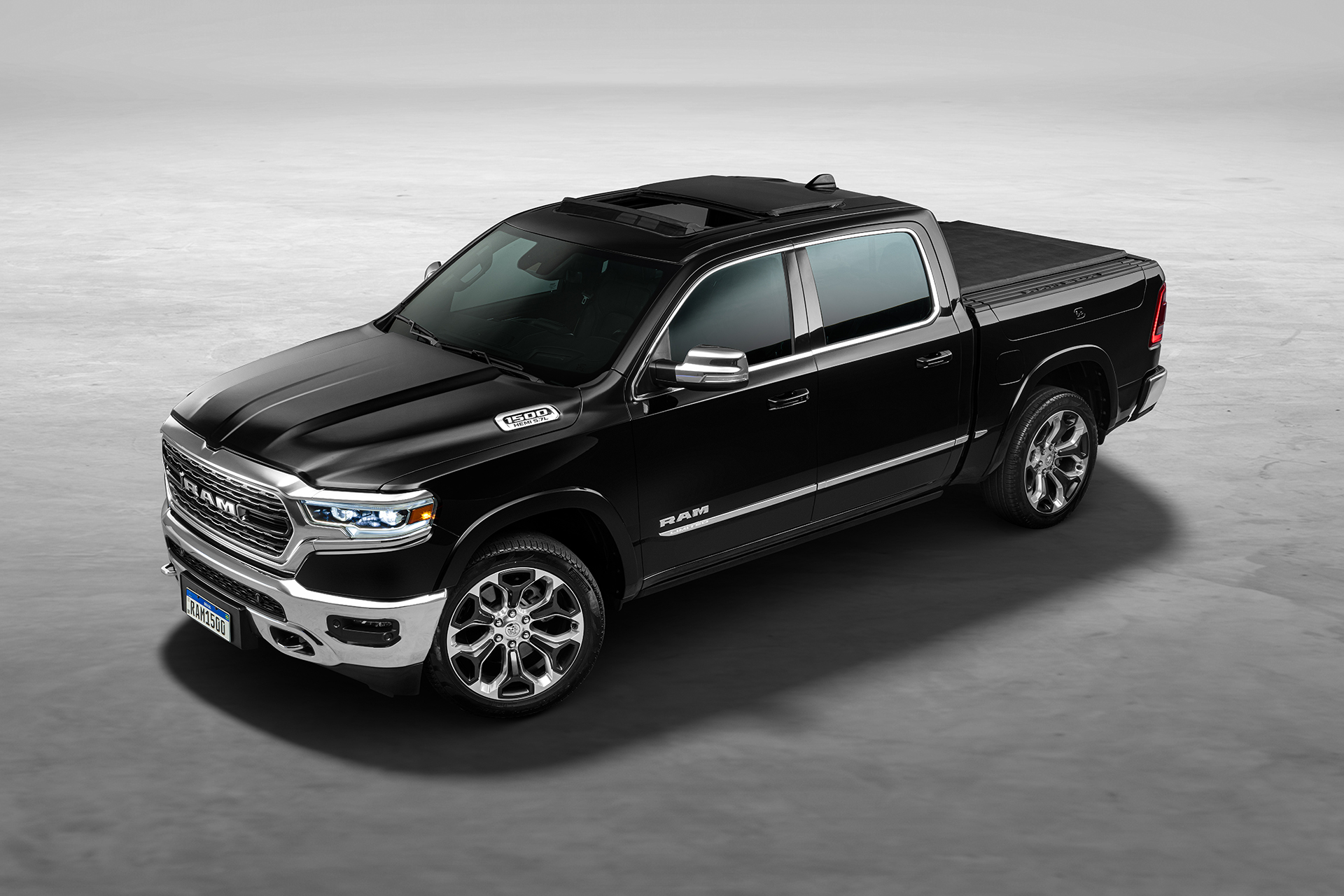 Vehicle length: 5.91 m Body width: 2.08 m Vehicle length: 1.97 mWheelbase: 3.67 m Front track: 1.74 Rear track: 1.72 m Maximum ground clearance: up to 2.62 m (suspension in Off-road Mode 2 mode 3 Entry angle 3: Entry angle 2: 5 entry angle ° Ramp angle: 20.5° Fuel tank: 98 liters
A bucket
Height: 1.71m
Width: 1.29 m
depth: 543 mm
Volume: 1,200 liters
Volume of side compartments (RamBox): 107 liters (each)
Offers and prices
Ram 1500 Limited – BRL 529,990
Ram 1500 Limited Night Edition – BRL 539,990
👍 Did you like it? Support our work by following our social networks and get access unique content. Don't forget to comment and share.
Oh, and if you're a fan of the sound from Borissearch Automated Chat On the main podcast platforms: