Largely responsible for its manufacturer's sales growth in Brazil, the Citroen C3 is the French automaker's current bet for the country's hatchback segment. But what about the public, what did you think of the model?
Opinions about the Citroen C3
Currently, there are many communication channels where customers report their evaluations on any product.
This is no different from the car market, as many customers describe their experiences with cars on the Internet.
SEE ALSO
Citroën is well aware of what this is like, as it has shown the impressions of consumers who bought a C3 and are not satisfied after a few months of use.
The model that was launched to fight among the most available covers on the market, despite the good amount of sales this year (the 8th best seller in the category), has been facing several complaints on the Internet.
Whether through sites specializing in customer reviews such as Reclame Aqui or the brand's own social networks, many people are using these channels to express their dissatisfaction and alert new buyers.
The most used space by customers to comment on C3 has been its posts Citroën about the model leading the registration of car manufacturers in the country.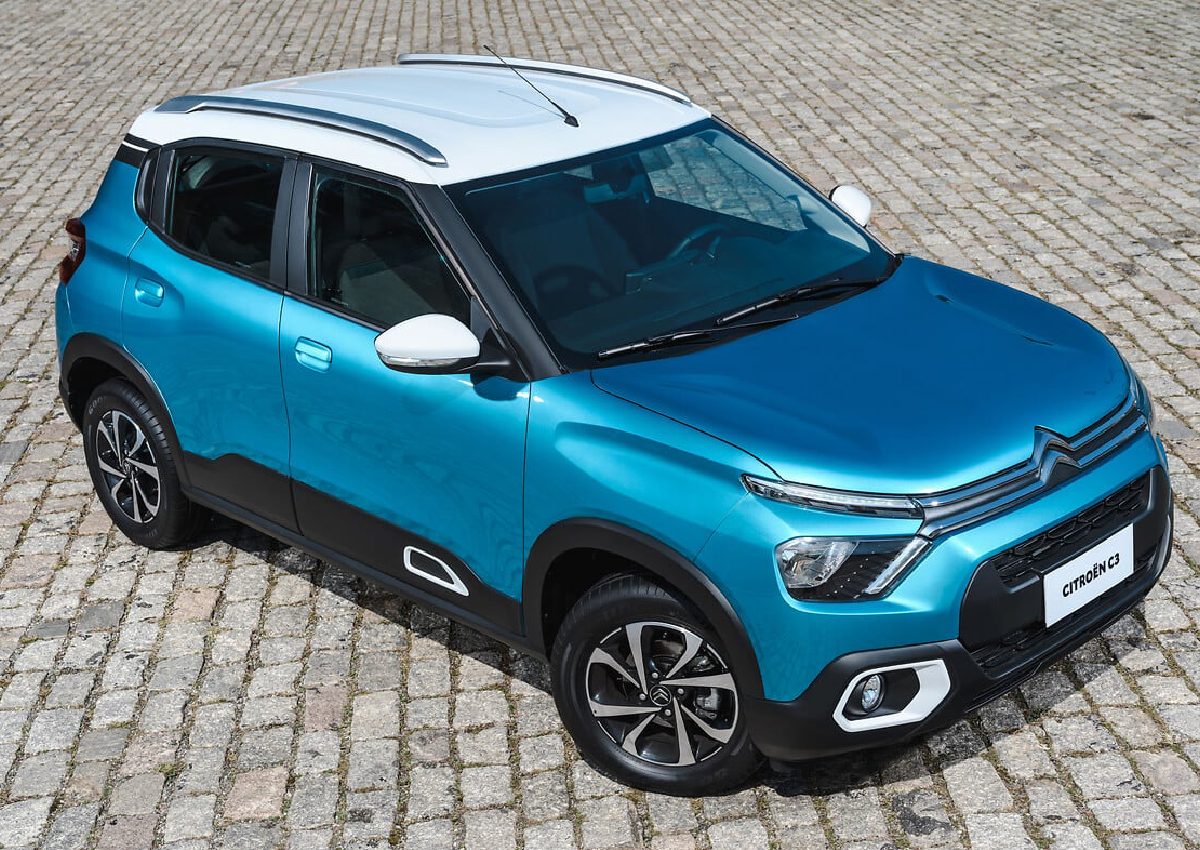 Major problems have been reported
In a brief survey of these media (Reclame Aqui and Official Instagram of the brand), the Garage360 received some reports of dissatisfied customers with the Citroën C3, it is clear that there are several problems.
Among the most common problems are problems with the multimedia system, oil cap and bearing, as well as complaints about the automaker's service.
Another modeled problem concerns the delay in correcting submitted defects.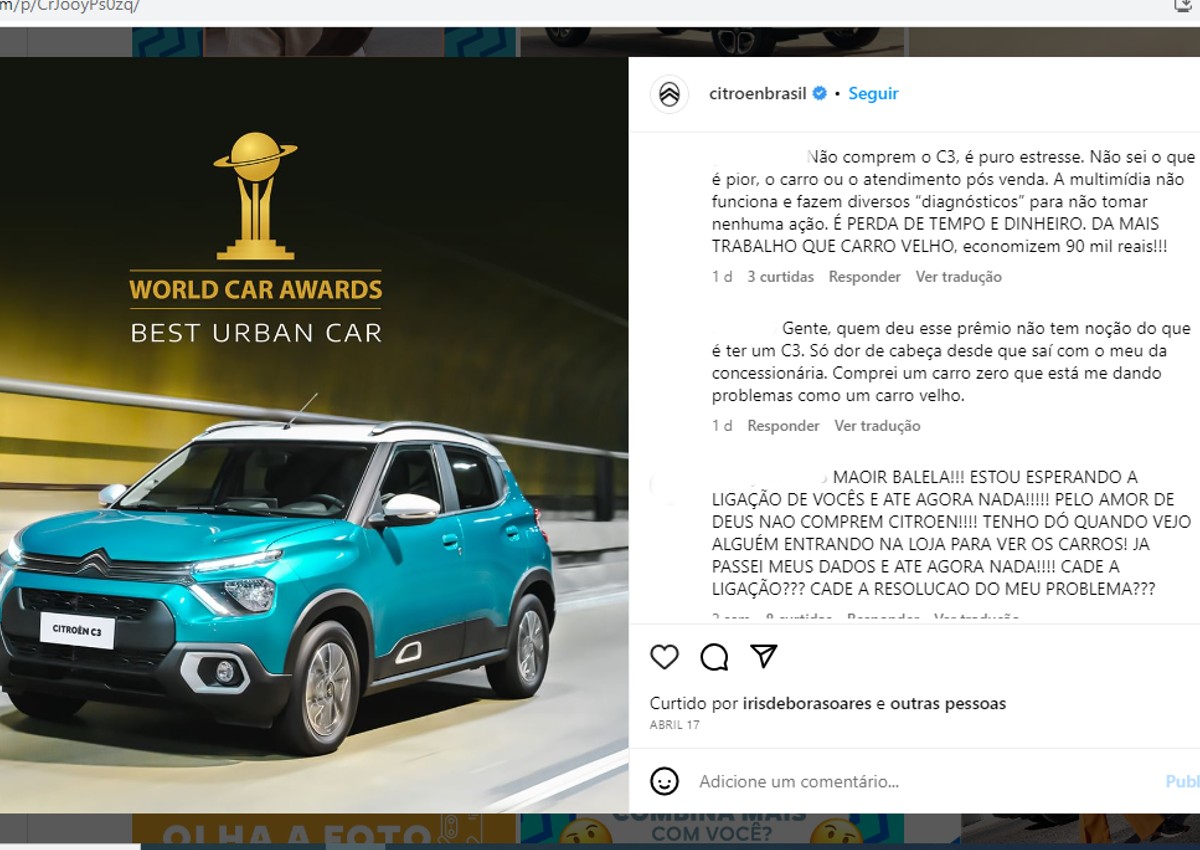 What the manufacturer says
In addition to the policy of closely monitoring the reactions of the Citroën C3 on social networks and seeking contact with dissatisfied customers, the car manufacturer spoke when contacted by Garage360which requested an official position on the submitted reports.
"For reasons of compliance and customer service, we provide personal feedback on any problems with our users. In this way, we ask for an indication of the name, complaint and protocol data of the vehicle or service for each question. In this way, we can show the resolution of each case", answered the car manufacturer.
The report was based on a report in social media brand and also through Complain here.
Citroen C3 leads the brand in sales
Despite dividing opinion, the Citroën C3 is the automaker's flagship model in terms of sales volume in Brazil.
By April 2023, the hatch had registered 6,801 models, the eighth most successful in the category during this period.