Polestar, the Swedish automaker owned by Volvo, has only one electric car currently available in the US market – the Polestar 2, a competitor to the Tesla Model 3. However, for Polestar to catch up to its biggest rivals, it needs to expand. its lineup with more EV models – and it has plans to do so.
It debuted the Polestar 3 in 2022; Delivery was expected to begin in 2023, but it may take longer than that. The Swedish automaker also launched the 2025 Polestar 4 in April this year. Meanwhile, we only saw the Polestar 5 concept version until recently during the Polestar Day event when the production model was unveiled. The Polestar 6 was also seen briefly, and we got a glimpse of what it might look like. What can you expect in the upcoming Polestar models?
The Polestar 3 SUV will have vehicle-to-grid (V2G) capability. This means that if you own a Polestar 3, you can use it to back up your home and send power to the grid in the event of a power outage. Better yet, V2G technology allows you to charge your EV during off-peak hours and sell power to the utility company during peak demand hours to lower your electricity bills. The same technology will also be found in the Volvo EX90, which is built on the same platform as the Polestar 3.
Polestar also revealed that it is working on a power plant that will connect all Polestar 3 EVs connected to the national grid to share energy and monetize while supporting sustainable energy. Additionally, the Polestar 3 will have an extended range and a more powerful motor than the Polestar 2. In short, the Polestar 3 is expected to have a range of up to 379 miles and a maximum power output of 517 hp.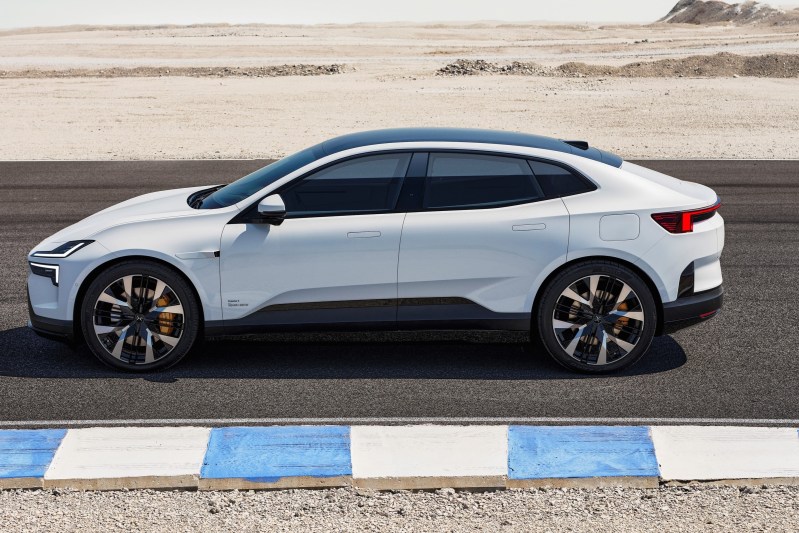 The Polestar 4 crossover coupe will be powered by two electric motors to produce up to 544 horsepower. This will be enough to accelerate from 0 to 62 mph in about 3.8 seconds, making it faster than the Polestar 3 and Polestar 2. What's even more impressive is that Polestar it says that the Polestar 4 will have a "lower carbon footprint" than any other Polestar car ever made.
If we go back to when the Polestar 4 was launched for the first time, we saw it it was missing a rear window, and instead, opted for a rear-mounted camera. Well, we were worried about what would happen if the camera failed or if the image was distorted or blocked. During the Polestar Day event, the automaker announced that it intends to fix those problems by using LiDAR (Light and Color Detection) sensors to create a 3D map of the car's surroundings. This means that even if the rear-mounted camera fails, you can still rely on the LiDAR sensors to detect anything nearby.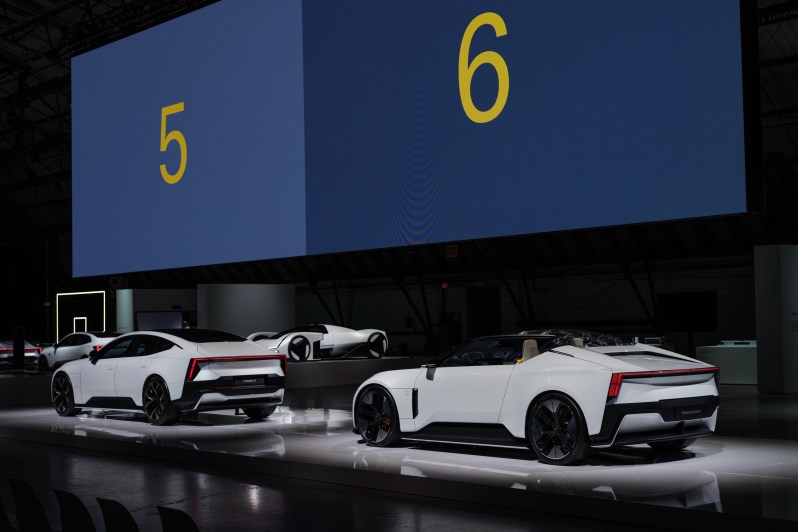 The Polestar 5 will compete with the Porsche Taycan
Polestar 5 fastback sedan is expected to produce up to 884 horsepower. If it does, it will be more powerful and possibly faster than the Porsche Taycan. It will also include a 103-kWh battery with an estimated range of 300 miles, which is better than what you can find in the Porsche Taycan. However, the Polestar 5 is not coming soon, and you can wait until 2025.
But if you want a convertible Polestar sports car, you may have to wait until 2026, when the Polestar 6 is expected to roll off the production line. It will be built using the same architecture and power as the Polestar 5 to produce 884 horsepower. We don't know how much it will speed up, but it could be a candidate for one the fastest electric cars in the world.
Editors' Recommendations