Amidst the roar of revving engines, the PSA group's diminutive powerhouses stand tall, with not a drop of varnish to tarnish their shine. However, even the mighty 1.5 BlueHDi (DV5) engine, which made its debut in the second-generation Peugeot 308 II back in 2017, has been subject to scrutiny due to its injection shock and finicky AdBlue tank. But now, an internal technical note has been sent out to dealerships across a variety of brands, highlighting a new problem with Euro 6.3 (or Euro 6.D) blocks manufactured after December 31, 2019.
Causes and effects
The issue lies with the camshaft drive chain, which gradually opens and eventually snaps, causing catastrophic damage to the engine. Owners of the affected vehicles have noticed two tell-tale signs of trouble: first, the timing belt begins to make an unsettling noise, caused by slack in the camshaft drive chain. Second, the engine refuses to start at all, due to the chain's failure, which leads to the 1.5 BlueHDi's downfall. It's a delicate dance, with the chain connecting the two camshafts initially controlled by a delicate balance of resistance.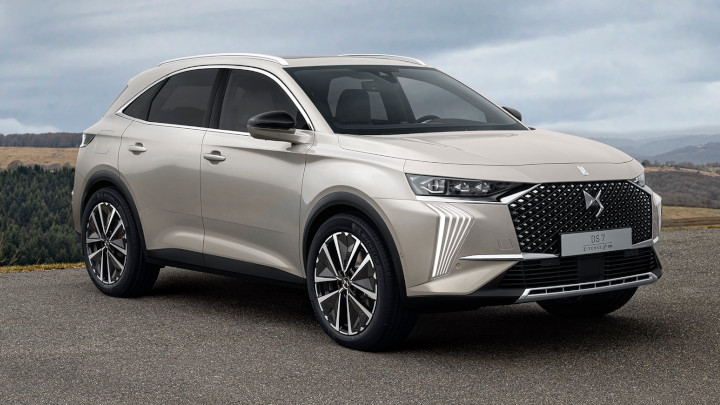 What technological options exist?
The once-mighty 1.5 diesel engine, a proud piece of machinery, was starting to crumble. Its camshaft housing was withering away, like a victim of a corrosive chemical attack. The engine needed a change, and fast. Luckily, the PSA group came to the rescue, bringing with it technical upgrades that promised to breathe new life into the engine. The upgrades included a beefier 8 mm chain assembly and "new generation" exhaust valves that would help the engine run smoother and faster.
But how could one tell if the engine had undergone this transformation? Well, the answer lay in the etched reference on the camshaft housing. If the number was 98 305 804 80, the engine had been upgraded with the latest improvements. But if the reference number was 98 126 472 80 and the housing was flat, the engine still had the old, weaker 7 mm chain. So the next time you see a 1.5 diesel engine, take a closer look at its camshaft housing – it might just reveal its true strength.
Various kinds of involvement
1.5 PSA diesel engine defective and technologically advanced
The PSA group has made technical modifications by installing an 8-millimeter chain instead of a 7-millimeter chain and new exhaust valves.
Depending on the observed damage during the inspection, the recommended repairs at the workshop vary as follows:
1- The camshafts are harmed if the valves are bowed… nevertheless without harm to the combustion chambers and cylinder head. Important replacement components include valves, springs, cam followers, camshafts, camshaft chain and tensioner, timing kit, etc.
2- The entire engine must be replaced if there is no component failure but the sealing of the valves is inconsistent and the combustion chamber is damaged. Due to a shortage of availability, dealers may receive new engines that are not updated. In this instance, a retrofit should be implemented.
3- If there is no partial breakage and the valve seal is consistent, all other parts must be replaced as described in point 1, except for the valve.
This engine, which will be produced in excess of one million units in 2020, will be installed in over thirty models of PSA Group brands as well as Toyota-developed services. This manufacturing problem may affect all vehicles produced after December 31, 2019:
Citroën. C3 III, C3 Aircross, C4 III, C4 Cactus, C4 SpaceTourer, C5 Aircross, Berlingo III, Berlingo III Van, Traveler, and Jumpy
DS. DS3 Crossback, DS4 II and DS7 Crossback
Vauxhall. Corsa, Mokka, Crossland, Grandland, Combo, Combo Cargo, Zafira and Vivaro
Peugeot. 208 II, 2008 II, 308 II and III, 508 II, 3008 II, 5008 II, Rifter, Partner, Expert
Toyota. Proace City, Proace City Verso, Proace, and Proace Verso
What aid?
In a document dated July 2022, the PSA group notes that this technological failure is theoretically 100% coverage for vehicles less than five years old OR fewer than one hundred fifty thousand kilometers at the first expiration date.
Nevertheless, the concessionaire will utilize a simulation tool to fine-tune the actual service, which changes with age and distance, in addition to monitoring maintenance and network reliability.
Inadequate oil changes or repairs, the use of oil that is not suggested, etc., are sufficient grounds for withholding support from manufacturers, even if internal papers reveal that the issue is a matter of design. flaw. Mistrust of used-car purchasers who, lest they be startled, must listen for engine noise and good maintenance monitoring.