Bicycles, motorcycles, plows, airplane engines, forklifts, sewing machines and even corks. Discover other products from this German manufacturer founded 160 years ago
From sewing machines to bicycles and cars, Opel's history is full of treasures. In its 160-year history, the heritage-rich brand has created legendary cars that have become best-sellers, including the early Doktorwagen (1909-1910), Olympia, Kadett and Kapitän, as well as current blockbuster models such as New Corsa and Astra. . Making cutting-edge technologies and other innovations accessible to all has always been the company's strength.
Astra Hybrid 2022 and Kadett L 1963
---
But this creative spirit did not only lead to photo cars, on the contrary. Those involved have always looked beyond the horizon known to developed products "Made in Russelsheim" which caused turmoil in their day, but are now sometimes forgotten. You "most popular sellers" it's as much a part of Opel history as the real thing "land giants". The Opel even soared into the sky, then plunged into the depths of the sea with more than just Manta. And therefore, the company was always modern and also very close to the main topics of the world.
Opel cork production machines
bottle cap making machine
---
It's no secret that founder Adam Opel started making sewing machines in 1862, and it wasn't until four years after his death that his wife Sophie and their children started making cars. But few people know that Opel also produced machines for the wine industry for ten years, starting in 1885, which were very successful in the German market. At the suggestion of wine growers in the area, Adam Opel had incorporated "capsulators", that is, cork production machines, in its production line, thus becoming the first German supplier of this product. Despite the good demand, a problem quickly appeared: the machine was a seasonal product.
Opel was a major manufacturer of sewing machines.
---
On the other hand, the sewing machines and bicycles that the company had produced since 1887 kept the production facilities busy throughout the year. Therefore, after the death of Adam Opel in 1895, his sons sold the entire production of cork making machines to the Opel employees Blöcher and Lorenz. Going into business on their own, they continued to benefit from Opel's good reputation for a long time.
Pioneer of the motorized plow
An introductory (and large) engine plow
---
Big steel wheels, big engine in front of you and steel skeleton in the back! What will it be? Motorized plow. Opel introduced this large agricultural machine in 1911. At its heart was a new 60-horsepower engine developed with a displacement of ten liters. Opel could offer farmers an alternative to the steam plow. This is because a motorized plow can only be operated by one person.
Product details are promised "to be able to cultivate ten to twelve hectares per day in medium/heavy soil". This would represent a huge labor saving for the farmer. It would be, however, that the agricultural land in the Rhine-Main area was too small for someone to use this device in a sensible way. Production was halted, resuming only after the First World War. Therefore, the project did not proceed. What remains is the historical distinction that Opel was one of the first companies in the automotive industry to develop an agricultural vehicle.
Two meters high: also a pioneer in lifting objects
The forklift used a car engine
---
On the initiative of Heinrich Müller, who was then head of the transport department in Rüsselsheim, Opel produced a forklift truck in 1936. It was available for 3,750 Reichsmarks (Deutschmarks). With a load of three tons and a lifting height of two meters, it was considered a pioneer at the time. Mainly responsible for its power was the 1.5-liter engine, with 37 hp, which was also used in the 1-ton Blitz and Olympia models of 1938. Its fuel tank had a capacity of 30 liters. Indeed, it was intended to be driven at a high speed of 40 km / h, but can reach more easily.
About 300 forklifts were built, but in 1940 Opel would sell the license to another German car manufacturer. The main customers were Deutsche Reichsbahn and Deutsche Post. In 1976, around 60 Opel Blitz forklift trucks were still in use. One of them is now in the German Agricultural Museum in Hohenheim, near Stuttgart.
Opel motorcycles
Opel Motoclub 500 1928 and in detail the first motorcycle advertisement, from 1901
---
It is also not known to many that Opel was also successfully involved in the development of motorcycles at the beginning of the 20th century. In 1901, Opel introduced its first motorcycle "Motorzweirad" ("Two-wheeled vehicle with an engine") Quite thin, it did not deny its descent from the bike.
This first example already showed a concept that would be introduced in the following years: the engine seemed to be inserted into the frame and the rear wheel was driven by a belt. With a 1¾ hp engine, the car can reach 40 km / h. It was a market success, so other models followed. Opel's last motorcycle was the Motoclub 500, available from 1928 to 1930. Although more modern models were already being tested, General Motors, the new major shareholder, pressured Opel in 1930 to end this production line.
In aviation and aircraft engines
Advertisement for an aero engine
---
In addition to the engine plow, the year 1911 had another predicted release: the Opel airplane engine. With a power of 65 hp, water-cooled, four cylinders, it was very light, weighing 130 kg. The basic technical design was based on the engines of Opel cars of that time.
The new engine was seen for the first time at Darmstadt Airport. The inaugural trip of the Opel engine, made by the pioneer of aviation August Euler in two planes, was attended not only by Sophie Opel, aged 71, with her five children but also by Prince Heinrich of Prussia and Grand Duke Ernst Ludwig from . Hesse.
Six-cylinder aircraft engines were also later developed by Opel. However, they were produced under license during the First World War. Shortly before the end of the war, Opel experts found a nine-cylinder aircraft engine, with 200 hp, and which was already being tested, but which ended up never making production.
Opel also in the cinema
During the Weimar Republic, the film industry flourished, with many theaters appearing, with audiences of millions. They did not go to the cinema only to watch movies, but also to know about world issues, social, cultural and sporting events.
From the mid-1920s onwards "Opel Wochenschau" ("Opel Magazine"), news collection, sponsored by the Rüsselsheim car manufacturer.
As was common in news at the time, the films were silent, with text sections interspersed. What seems unsurprising today was fascinating to audiences at the time.
Text and images: Stellantis Communications Europe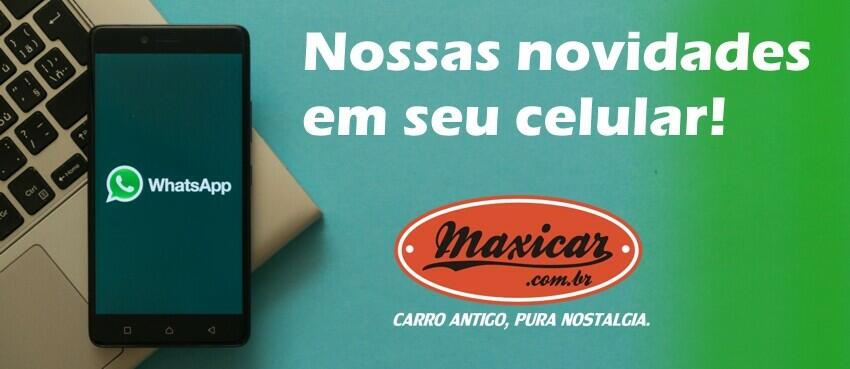 REGISTER YOUR WHATSAPP TO RECEIVE.