Mirroring the design headquarters in Gothenburg, the Shanghai studio has all the functions needed to facilitate the entire design process – from concept to production.
With the opening of the Shanghai Design Studio, we are also strengthening our strategic investment and long-term development in China, including our Research and Development center in Shanghai and our factories in Chengdu, Daqing and Taichu.
"Our design team in Shanghai is a vital and important part of our global design network," says Jeremy Offer, Volvo Cars' Global Head of Design. "New materials and the latest technologies help strengthen the collaboration between our three global design studios as we continue to elevate the Scandinavian design excellence of Volvo Cars."
Its impressive capabilities allow the production of complete interior and exterior models, including colors, materials and UX design. In addition to milling machines, 3D printers and workshops fully equipped to produce models with greater precision than ever before, designers in Shanghai also have access to a VR environment where they can explore designs in a virtual world.
Designed to foster collaboration, the 5,500 square meter studio offers enough space to accommodate more than 100 designers and engineers.
The interior is clean and bright, with many well-thought-out design details and carefully selected materials that meet Volvo Cars' high standards. The large 1,000 square meter showroom has excellent lighting and includes a garden overlooking the outside.

Team – local expertise, global footprint
The Shanghai design team was founded in 2010 and has a staff of diverse talents and backgrounds. Characterized by energy, enthusiasm and creativity, they have become an integral part of an international design family, providing innovative design for every project.
One of the first design projects undertaken by the team is the Volvo EX90 Excellence. This limited-production version of the flagship all-electric EX90, launched last month in Shanghai, adds even more luxury. As the safest four-seater ever delivered by Volvo Cars, the Volvo EX90 Excellence offers a ride in absolute style and supreme comfort.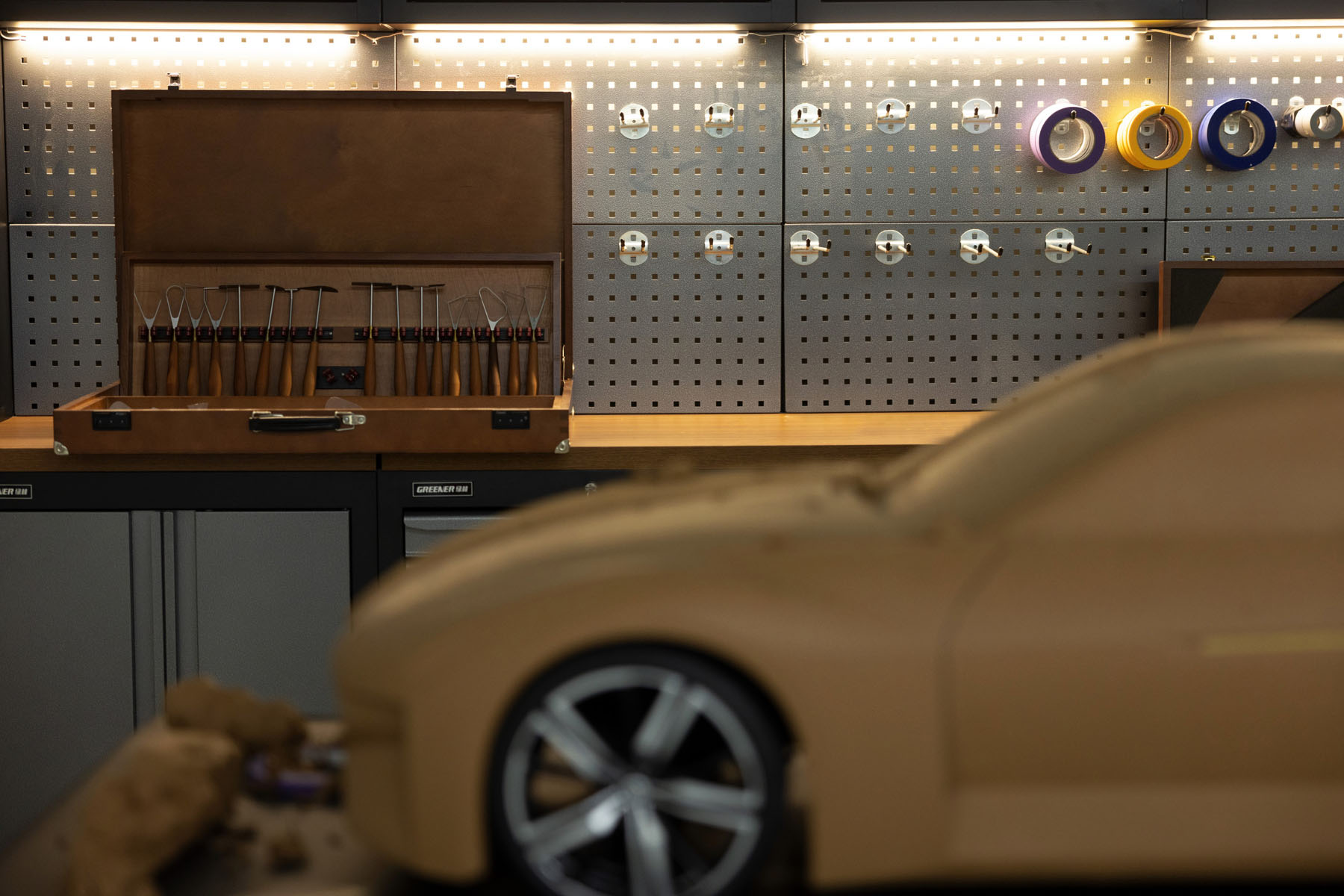 "The quality of the Volvo EX90 is a perfect example of the rapidly growing capabilities and competitiveness of our design team in Shanghai," says Sophie Li, Head of Design for the Asia Pacific region. Aiming to bring Scandinavian high-end design closer to our customers in the Asia Pacific region, our team draws inspiration from Scandinavian nature and Asian art to ensure that our products are attractive and in line with consumer preferences in these markets".