The Mercedes EQS SUV 580 4Matic is impervious to minor gravel disturbances, thanks to its superior four-wheel drive and variable power distribution capabilities. Moreover, its considerable purchase price necessitates an abundance of gravel.
With a base price of precisely €135,433.90, the EQS SUV 580 4Matic confidently positions itself among the most compelling options in its segment. According to Mercedes, the test vehicle, outfitted with all optional extras, including the alpine gray paintwork (an additional €1,200), has a value of €165,124. For the same sum, a vintage convertible from the W 111 series or a decade-old SLS AMG could be obtained by our fellow Mercedes enthusiasts.
When it comes to practicality, however, neither of these options can compete with the EQS SUV. Detractors in the editorial department have even gone so far as to suggest that the "SUV" in the vehicle's name could be replaced with "Van," a criticism that could be interpreted as a compliment. Indeed, the EQS SUV offers the option of a seven-seater configuration (for €1,904), a feature that is also available from Tesla and others.
Spacious interior
Feel good in the EQS SUV
Majestic Feelings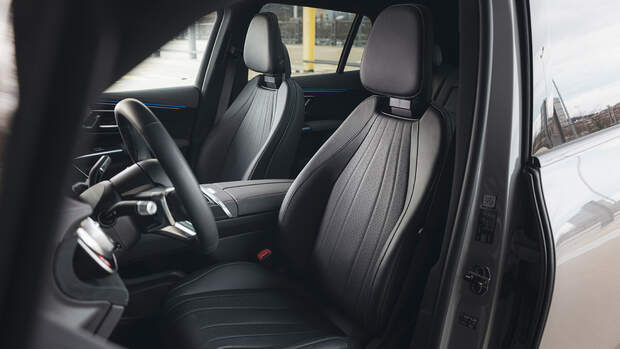 Calm and frugal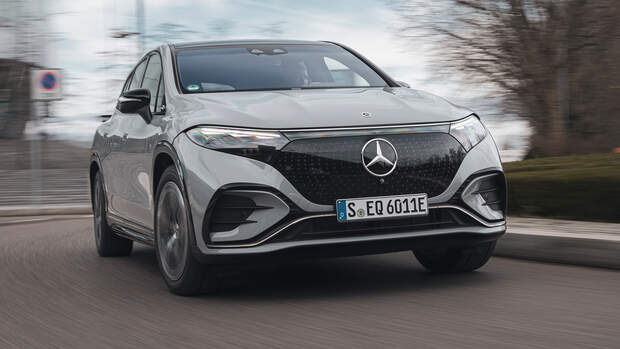 Moderate braking feedback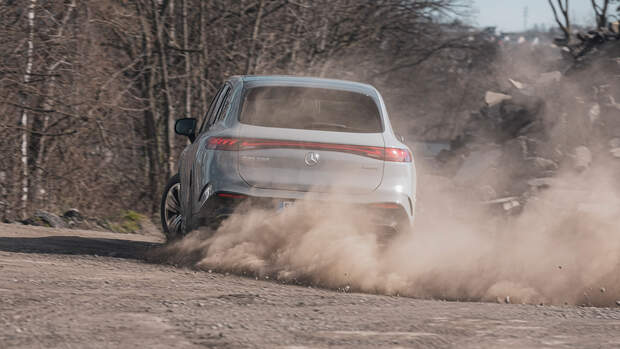 Advantages and disadvantages
Large amount of space
Lots of cargo space
Security
Top braking distances
Extensive safety equipment
Comfort
Excellent suspension comfort thanks to air suspension
top seats
Elaborate air conditioning
Drive
Powerful electric motors
Full torque
Well-adjustable performance development
Driving behavior
Precise rear axle steering
Fine driving aids
Lightning-fast 4Matic drive
Environment
Reasonable test consumption
Costs
Good standard equipment
Low energy costs
High purchase price
High fixed costs
If one seeks an electric SUV featuring capacious interiors, extensive driving range, and superior travel comfort, bereft of financial constraints, the current market may scarcely proffer a more compelling proposition than the EQS. Nonetheless, the subdued brake response and the consumption of resources during manufacturing and conveyance may somewhat temper the EQS euphoria.
Technical specifications
| | |
| --- | --- |
| | Mercedes EQS SUV 580 4Matic |
| basic price | €135,434 |
| external dimensions | 5125x1959x1718mm |
| trunk volume | 645 to 2100L |
| top speed | 210km/h |
| 0-100km/h | 4.5s |
| consumption | 20.0kWh/100km |
| test consumption | 33.1kWh/100km |
Show all technical data