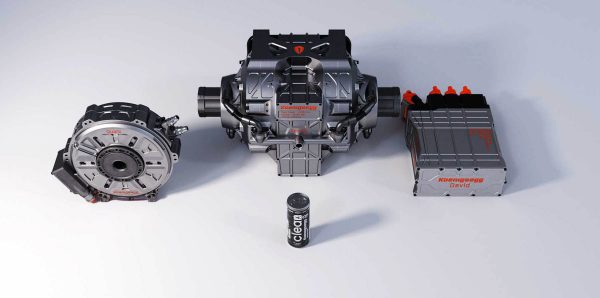 The Swedish company has evolved to such an extent that it can even support an electric hypercar. Proof is the Terrier unit with efficient electric motors.
The Terrier's propulsion system was developed in-house by Koenigsegg and consists of two electric motors Name of Quark Raxial Flux. Each 850V motor produces 340 hp and 600 Nm with a limit of 9,000 rpm.
In total, the Terrier produces 680 hp and 1,100 Nm of torque. At the same time it is very compact in dimensions and relatively light with a weight of 85 kg. What looks like a box is a 750 kW inverter that weighs 15 kg and holds 10 liters.
Koenigsegg will initially put the Terrier in the new generation Regera and then in the Gemera. In addition, he can make it available for use eg in pleasure boats or even in flying vehicles (drones, helicopters). Always include a battery of suitable energy capacity.
As we can see, the development of electric motors and electric propulsion systems in general and the automotive industry is becoming a trend. Which is followed by more and more manufacturers as a result of which we see several interesting concepts. What remains to be seen are promising solid-state batteries.