Electric cars, compared to traditional gasoline cars, have a much more liberated interior space because there is no longer an engine compartment. However, the power of the electric car is still not small in size.
To further reduce the space required for the drive system, Hyundai is developing a new solution that makes the electric drive vehicle very small. Called the Uni Wheel, these devices push the steering components from under the car directly to each wheel, only the electric battery remains in place.
With the new design, the arrangement of one motor per wheel is completely implemented instead of still requiring a transmission on the shaft. By taking advantage of the gear design on each wheel, the power/torque produced by each motor is still sufficient to turn the wheel.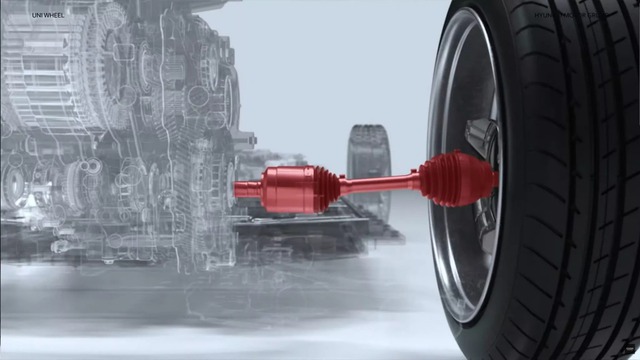 The advantages of the system developed by Hyundai are clear. The free space under the car helps to create a completely flat cabin floor. Each wheel, thanks to the steering system located directly on the wheel, is able to respond independently according to the purpose of driving. Power consumption during transmission from the motor to the wheel is also quite limited.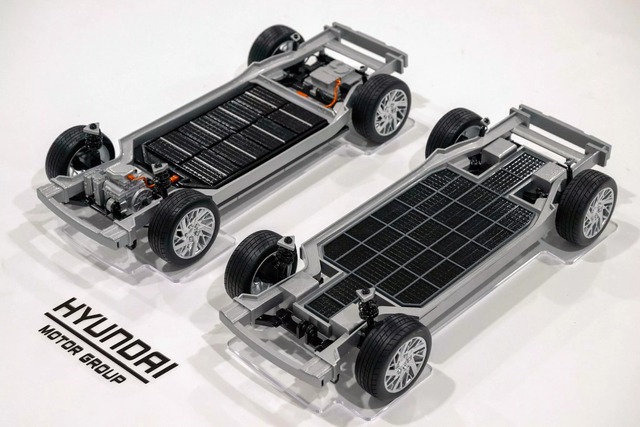 Ground clearance with the Uni Wheel can also be adjusted more widely from lowering to improve aerodynamics to lifting for off-road driving.
According to Hyundai, Uni Wheel durability tests return good results. A car on this wheel can have wheels ranging in size from… 4 inches to 25 inches.