With the advent of the Honda e:Ny1 in 2023, the esteemed Japanese marque ventures to introduce yet another electric vehicle, marked by a profound emphasis on practicality and extended operational range, underpinned by a confident pricing strategy.
The Honda e:Ny1 (2023) represents an alluring foray into the realm of electric mobility, following the success of its stylish predecessor, the Honda e. Positioned as a compact crossover, bearing a visual semblance to the HR-V, this electrified marvel rests upon an entirely novel electric platform, signaling Honda's commitment to technological innovation. Set at a base price of 47,590 euros (as of June 2023), the commencement of deliveries is scheduled for October of the same year.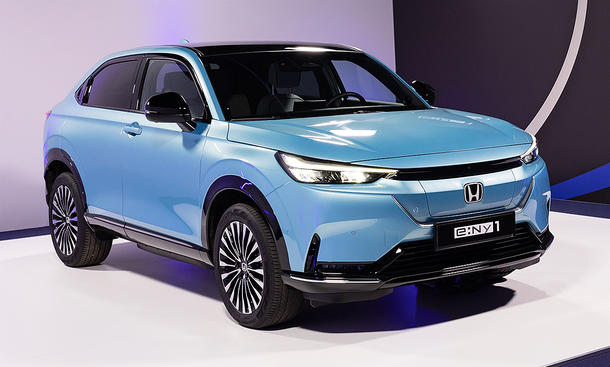 Propelled by a 150 kW (204 hp) electric drivetrain, exerting a peak torque of 310 Newton meters upon the front wheels, the Honda e:Ny1 (2023) exudes formidable prowess on the road. Facilitating its exceptional performance, a high-capacity 68.8-kilowatt-hour high-voltage battery empowers swift charging from 10 to 80 percent within a mere 45 minutes at compatible fast charging stations. Conforming to WLTP standards, this remarkable electric machine boasts a commendable range of 412 kilometers, ensuring a gratifying driving experience.
In terms of aesthetics, while the Honda e:Ny1 (2023) bears striking resemblances to the HR-V, the vehicle is subtly distinguished by a closed and minimally indicated radiator grille, along with the replacement of the brand logo with the illustrious Honda lettering on its rear facade. However, the true essence of distinction lies within its inviting interior realm.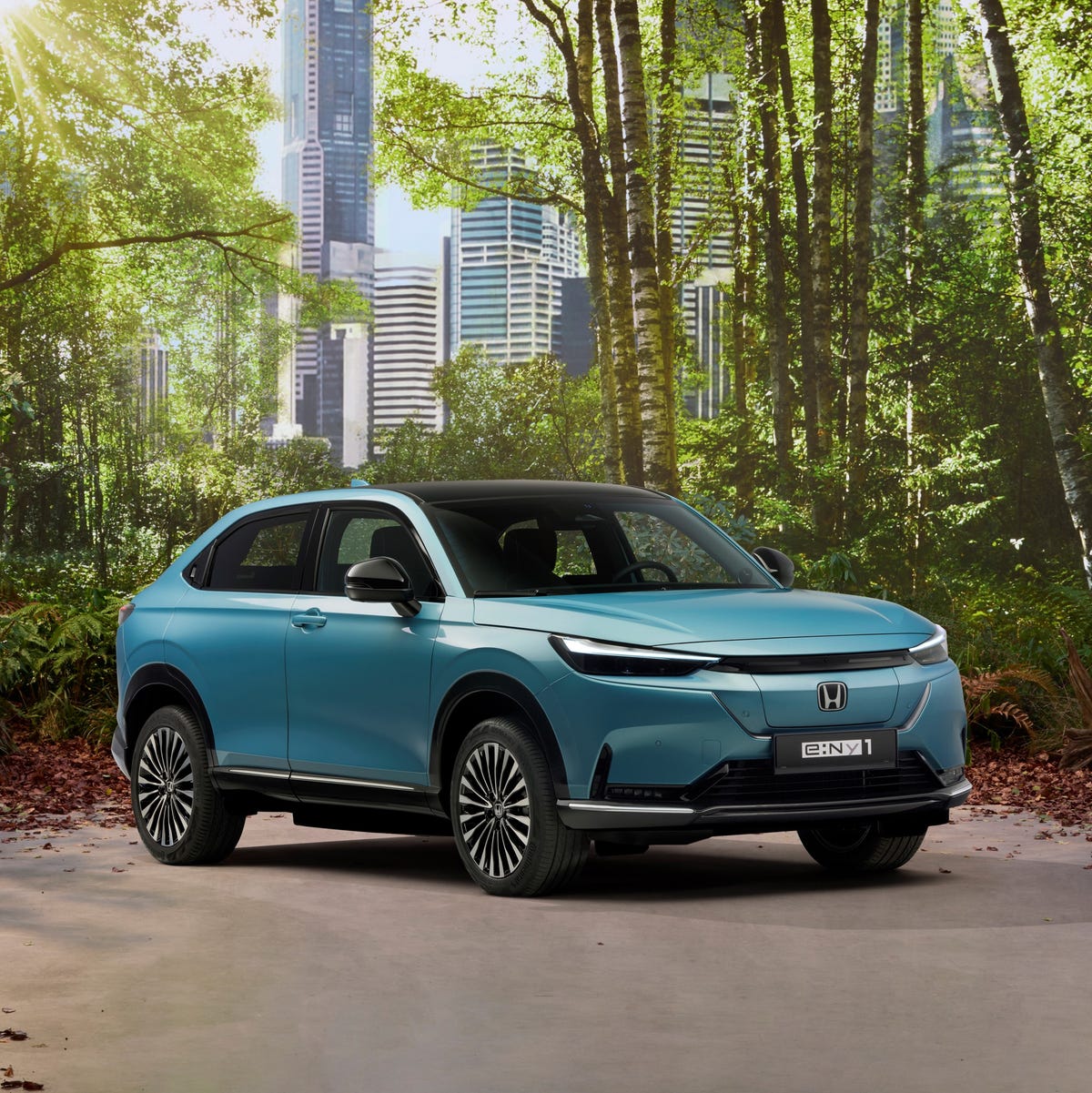 Brimming with ingenuity, the interior of the Honda e:Ny1 (2023) optimally accommodates the compact electric powertrain, bestowing an ethereal spaciousness upon its occupants. A novel, intelligent center console serves as an ergonomic haven for essential controls and features a plethora of practical storage compartments to house sundry items, complemented by an inductive charging surface for smartphones. Notably, the car incorporates a generous 15.1-inch touch-sensitive screen, orchestrating the command of multimedia functions and driving parameters with unparalleled convenience.
The driving experience of the Honda e:Ny1 (2023) proves to be an exhilarating affair, benefitting from its novel platform and spirited 150 kW (204 hp) electric propulsion system. With ample room in the rear and a variable luggage compartment capacity ranging from 361 to 1176 liters, the vehicle caters to practical needs. However, the rather restrictive payload capacity of a mere 350 kilograms somewhat curtails its utility. Furthermore, while the price point commences at 47,590 euros, the range and charging speed may leave some potential consumers somewhat underwhelmed. Nevertheless, the vehicle remains an intriguing prospect for electric mobility enthusiasts, imbued with the unmistakable Honda DNA of engineering excellence and aesthetic allure.