Surabaya, AutonetMagz.com – Slowly but surely, Subaru Indonesia under the Plaza Auto Mega umbrella continues to increase their dealer network in Indonesia. And now, Subaru spread their wings to the east of the island of Java, that is to the city of Surabaya. Yesterday, Plaza Subaru Surabaya was officially opened and ready to serve sales, servicesand also spare parts users and potential users of Subaru in the East Java region and its surroundings. Let's discuss what Plaza Subaru has prepared for the public of Surabaya.
Located in the Elite and Modern area
Strategically located in West Surabaya, Plaza Subaru Surabaya is located at Jl. Major General HR. Muhammad No. 149, Surabaya. If you live in Surabaya, you definitely understand that this area is a great place for gatherings brand cars with seasons and near the station lifestyle in Surabaya. Standing on an area of ​​534 square meters, Plaza Subaru Surabaya has 4 display units and also 2 servicebay which can be enjoyed by the public of Hero City while visiting. The presence of Plaza Subaru Surabaya also provides close access to the number of Subaru users in Surabaya, which is not small. Especially access to services after sales.
"The launch of Plaza Subaru Surabaya fully equipped with 3S is Subaru's focus on developing its brand and services through a network of authorized dealers and international standards set by Subaru Corporation Japan and Omotenashi's unique friendliness in every customer touch point. Our vision is to provide "Happiness and Peace of Mind" in every process with customers and Subaru lovers. The city of Surabaya itself is the economic center of the province of East Java with rapid economic growth, of course this is also the basis for choosing this location to be the 3rd official dealer of Subaru in Indonesia.", said Arie Christopher, Chief Operating Officer Subaru Indonesia.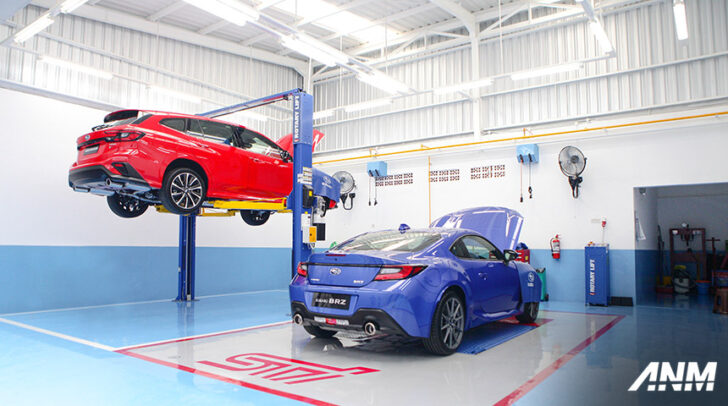 Available as far as Bali and East Indonesia
Surabaya and East Java were chosen as Plaza Subaru's third business locations for a reason. It is known that the automobile industry in East Java has one of the highest contributions to national sales. In addition, by opening a business in East Java, potential customers or users of Subaru in East Indonesia can access Subaru services more closely. "Coverage Plaza Subaru Surabaya is of course for Surabaya and East Java, but we will also serve other areas such as Bali of course, and the rest of East Indonesia in general. We can also offer Flight Mechanic services to customers whose areas do not yet have a Subaru dealer." added Arie.
Launched 3 Newest Products
Therefore, apart from launching a new dealership, Subaru Indonesia also held a regional launch of their 3 newest champions, namely Subaru Crosstrek, Subaru WRX Sedan, and Subaru WRX Wagon in Surabaya. Subaru Crosstrek 2.0iS EyeSight is sold in Surabaya for IDR 554,500,000 (OTR Surabaya), while Subaru WRX Series has more options. Subaru WRX Sedan M/T is priced at IDR 864,500,000, while Subaru WRX Sedan tS A/T EyeSight is priced at IDR 964,500,000. For the Wagon version, the Subaru WRX Wagon GT-S EyeSight is priced at IDR 990,500,000, followed by the Subaru WRX Wagon tS EyeSight version with a price tag of IDR 1,044,500,000.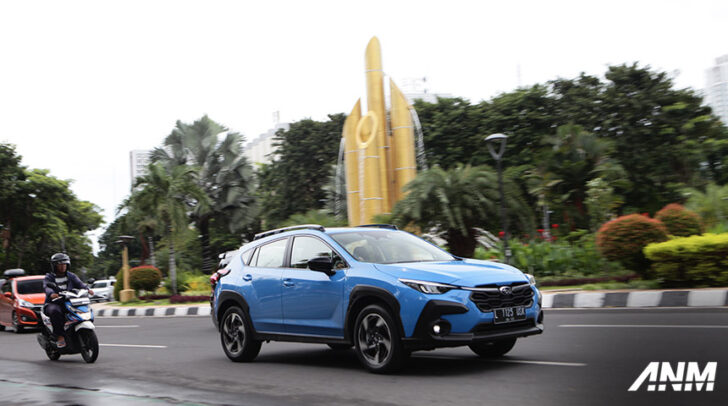 All Subaru products have also beencover 3 years / 100,000 km warranty, 3 years / 50,000 km free service (whichever comes first), and also Subaru Roadside Assistance (SRA) 3 years, 24/7 emergency service. So what do you think? rec?
Read Previous: Honda Announces Its Partnership With Aston Martin For The 2026 Formula 1 Racing Season

Read Next: Want To Go Camping With A Motorcycle? Check out the following tips from Suzuki!