General Motors (GM) presented, in the United States, the Buick Envista, a model that follows the SUV coupé style – very similar, in terms of size and design lines, to the Brazilian Fiat Fastback. The car offers the cargo space and utility of an SUV, packed with the sporty, stylish features typically found in sedans.
Learn more about GM's Fiat Fastback-like SUV
"The new Envista will shake up this segment [de SUVs]", predicts Duncan Aldred, global vice president of Buick-GMC. "When you consider everything that Envista has to offer, from its beautiful design, standard technology and high affordability, you will be hard-pressed to find a better package in this market area."
In the US, the Envista will be one of the most affordable SUVs in the segment, but will still come standard with high-quality materials, design and technology. With prices starting at US$23,495 – or R$117,226, while in the Brazilian market Fiat Fastback Part R$134,990 – The SUV was designed to appeal to commuter sedan owners, young professionals and small families in the Buick portfolio.
SEE ALSO
Envista will be offered in three different trims: Preferred, Sport Touring (ST) and Avenir. In this way, the popular and luxurious Avenir sub-brand continues to exist throughout the Buick portfolio.
A new design language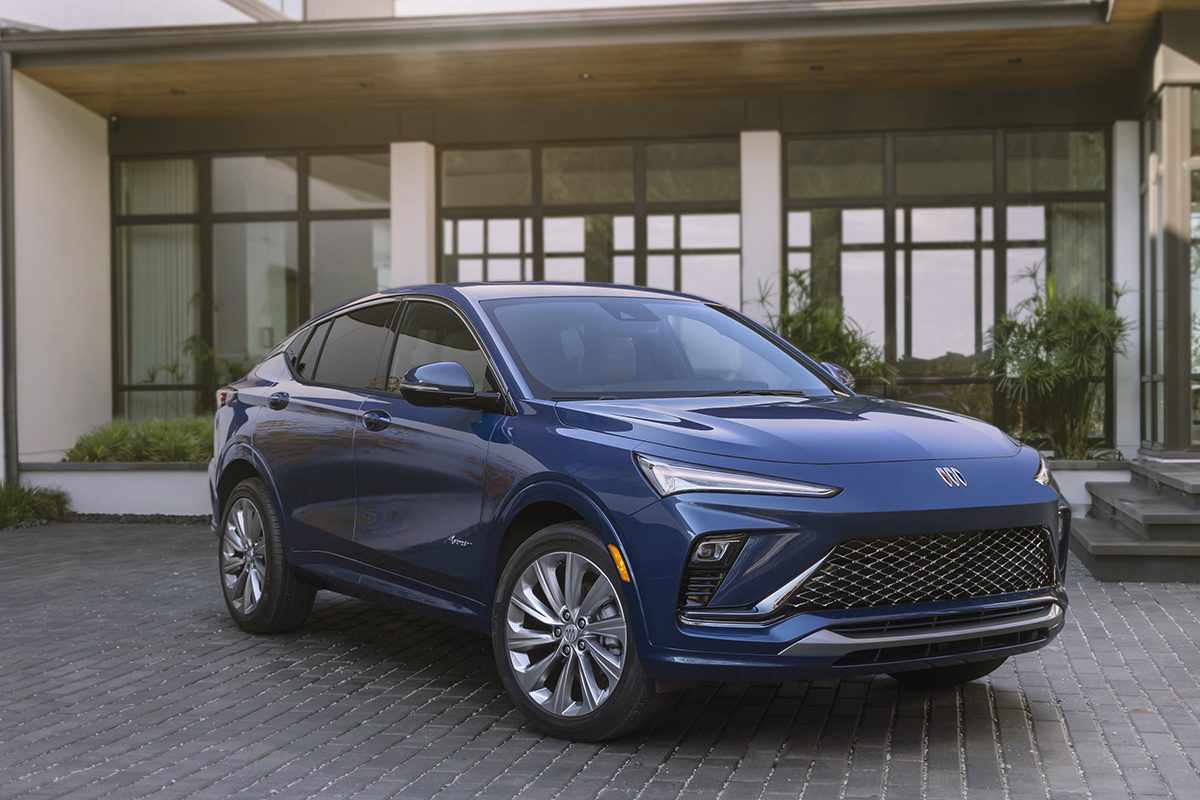 The Envista will be the first vehicle to fully incorporate Buick's new modern design language, which debuted on the Wildcat EV concept last year. The new SUV has a low-slung look and a sloping front nose. The new Buick logo is now placed on the body above the front grille. This design cue was carried over from Buick cars of the past.
The headlights and taillights replace Buick's signature wing flare with a slimmer, sharper shape. The LED bulbs are placed high in the compartment, while the other working lights are located low in the car body, creating a refined appearance.
"The Envista represents the purest expression of Buick design," said Sharon Gauci, executive director of the Buick-GMC Design Department. "This is no ordinary small SUV. With its unique proportions, modern stance and elegant shape, the Envista takes the iconic Buick aesthetic to the next level.
In keeping with its sporty nature, 18-inch all-black wheels are standard on the ST trim, and 19-inch wheels are available as an option. 19-inch Pearl Nickel wheels are standard on the Avenir, enhancing its classy personality.
comfort and technology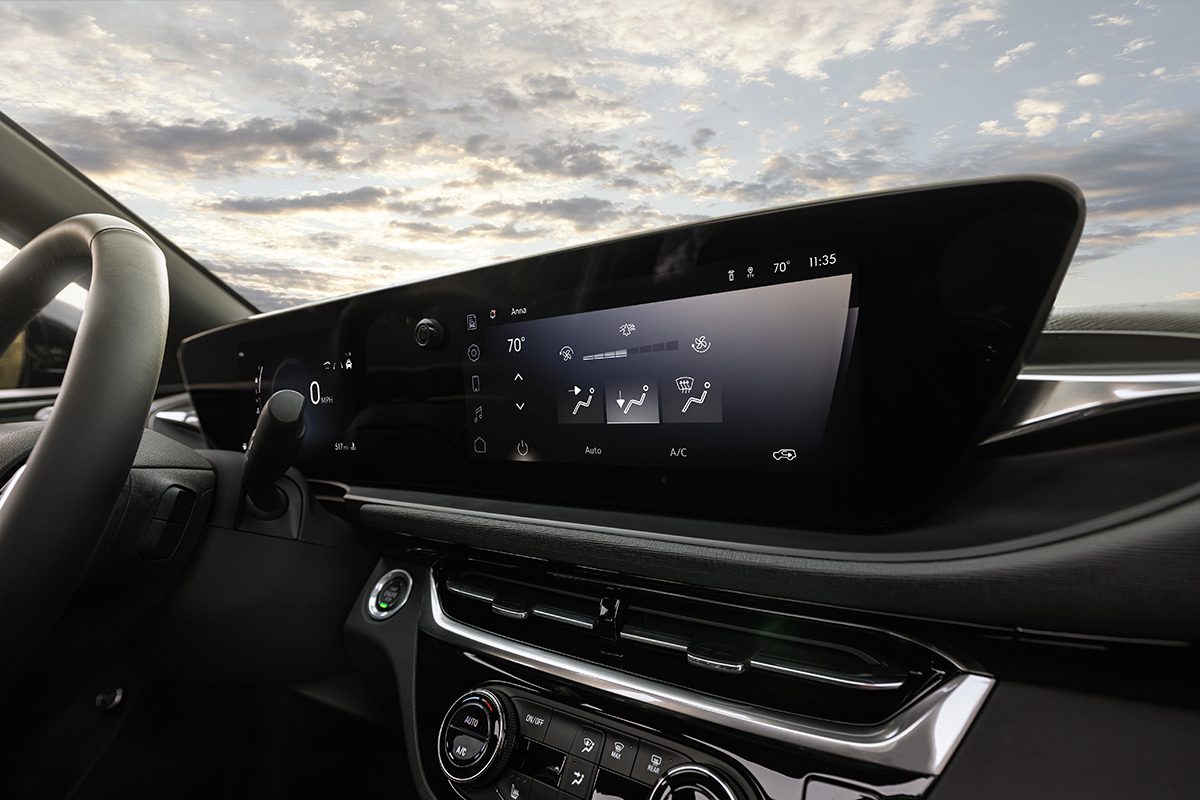 Inside Envista, customers can expect space, comfort and technology. Tall windows invite light into the cabin. Evolution in materials used and technology allowed designers to maximize interior space. With a long wheelbase and good layout, the Envista offers a space often seen in larger cars.
Envista has 19 inches in total of two LCD screens that work in harmony. The system is designed to inspire driver confidence with easy access to car controls at your fingertips. The multimedia center screen is 11 inches.
Buick's infotainment system has been upgraded to offer improved interface design, voice recognition and multimedia applications.
Attention to detail is found throughout the interior, with colored stitching on the seats and Avenir and ST logos emblazoned on the headrests.
The cabin experience is enhanced by Buick's unique QuietTuning system, which helps prevent unwanted road noise from entering the cabin for a quieter and more relaxed driving experience.
Safety bag and driving assistance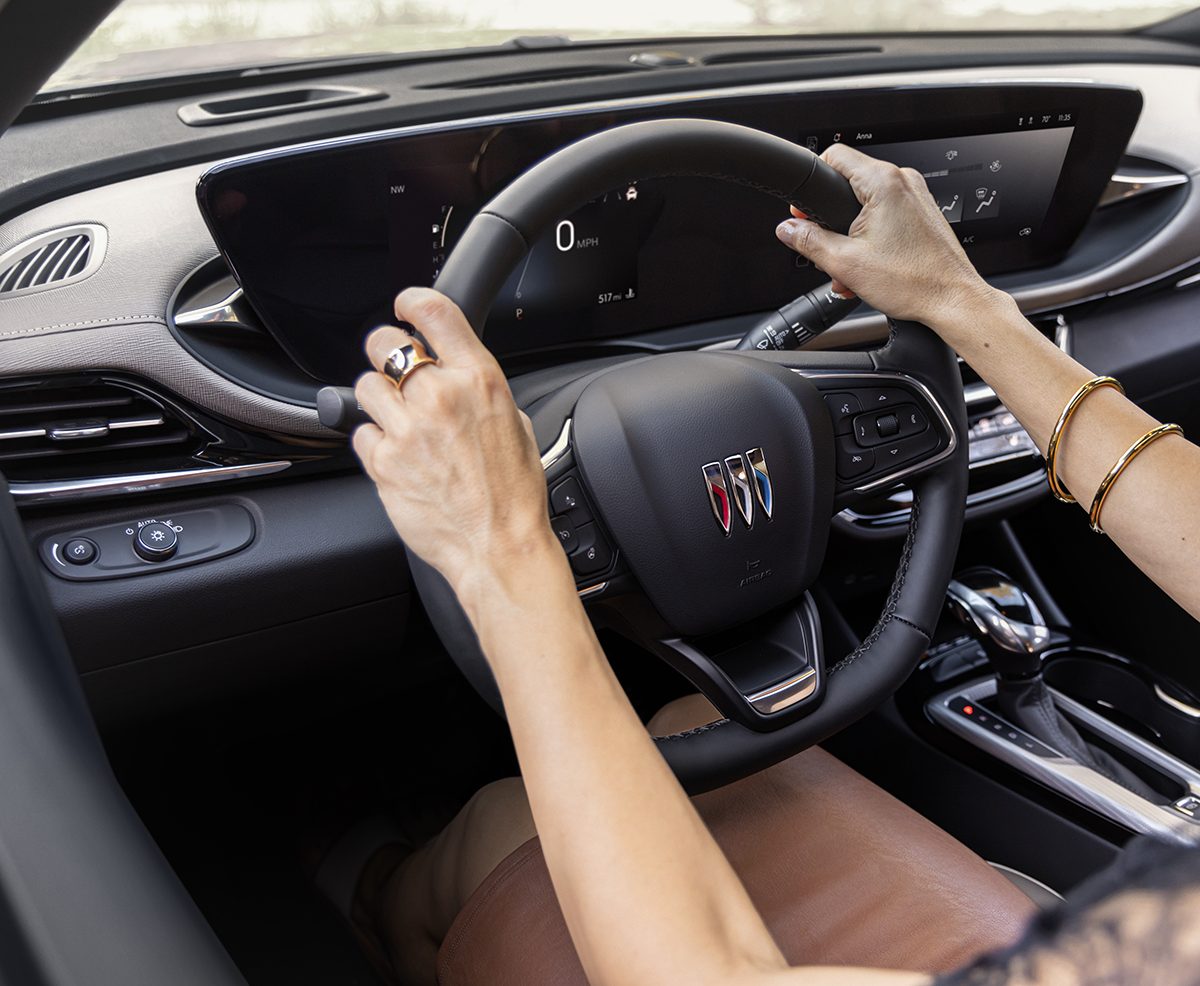 The Envista comes standard with Buick's Driver Confidence Package, which includes driver assistance and six active technologies, including Automatic Emergency Braking (AEB), Lane Keeping Assist (LKA), Adaptive Cruise Control (ACC) and behind traffic (RCTA). A high resolution camera is also standard.
Efficient operation
Envista will offer an intelligent and efficient propulsion system that combines a high-performance 1.2 Turbo engine with a six-speed automatic transmission. The set reaches 136 hp of power and 22.4 kgf.m of torque.
The engine's turbocharger allows it to reach peak torque faster and maintain it over a longer RPM range, "providing greater responsiveness and a fun and engaging driving experience", according to the manufacturer.
"Compared to previous generations of our 1.2l Turbo engine, this version is lighter and uses fewer parts, which reduces overall vehicle weight, increases efficiency and creates faster handling and handling," explains Scott McLane, Chief Engine Engineer. development of the Buick Envista. .
"A range of advanced chassis and suspension technologies contribute to a modern and precise handling style," says McLane.