CUPRA City Garage celebrated its 1st year in Portugal with record sales as a reward, tripling the units delivered and claiming a market share of 1.04%. This first anniversary was marked by thousands of visits, more than a hundred cars were sold and more than a dozen events, the last of which was a birthday party. And Escape Livre was there to sing the praises!
CUPRA City Garage celebrated its 1st anniversary as well as the 5th year of the life of the CUPRA brand. And to celebrate this anniversary, there is nothing better than throwing a party and showing how the brand has developed in Portuguese soil.
CUPRA sales tripled in 2022
Calculations made, the sports brand's sales tripled in 2022 compared to 2021. Good results translated into 1626 units were sold last year. Therefore, the market share rose to 1.04%, important if we consider that the Spanish house designs are in the premium segment.
On the other hand, CUPRA is well on the way to electric mobility and, among us, one in four cars sold is electric. Excellent result from the point of view of the Spanish brand.
CUPRA City Garage celebrates 1 year anniversary
The CUPRA City Garage is an idea that, after 12 months in Portugal, has become an innovative sales center. As a versatile space, it allows you to watch a show or enjoy exclusive events and buy a CUPRA.
And in 2022, CUPRA Masters' work resulted in 106 units sold in the space located in the heart of Lisbon.
The CUPRA City Garage has a different monthly program with unusual events and several unique and exclusive exhibitions that distinguish the brand's position in the capital's cultural panorama. Clearly, this is a space that goes far beyond a car showroom.
More than five thousand people passed by the CUPRA City Garage to enjoy 27 events that touched on areas such as culture, gastronomy, life style and others, giving priority to national artists in the exhibitions held.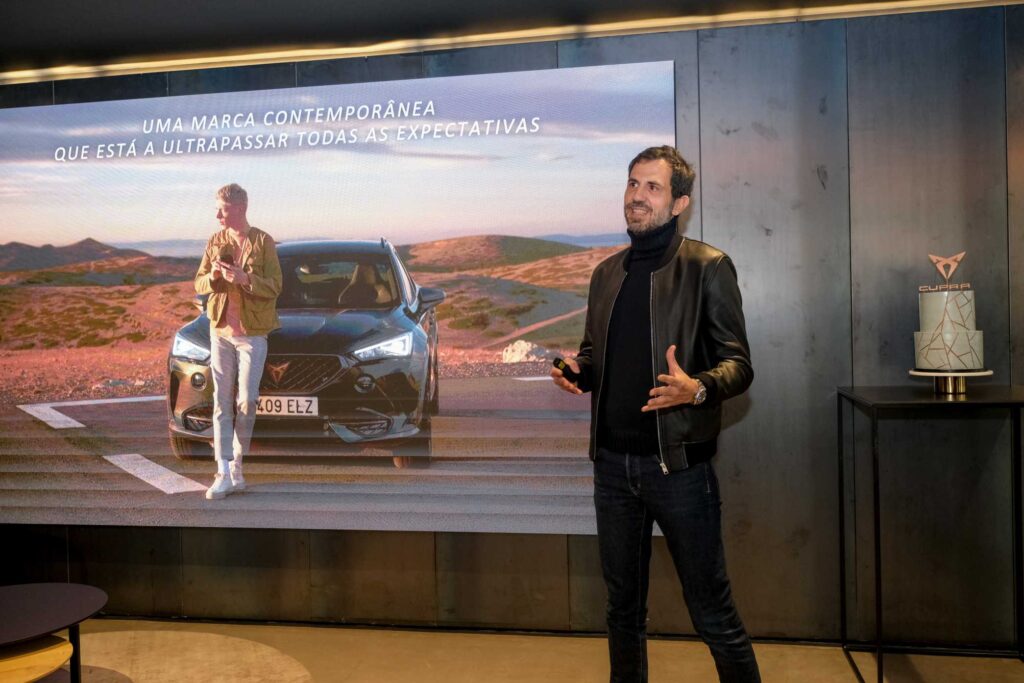 This past year has been very important for us. Growth exceeded our expectations, with sales numbers tripling. We are also celebrating the first anniversary of the CUPRA City Garage, which has a special meaning for us. It proves that our brand already has a place in the Portuguese market and that people identify with our Tribe. We believe that 2023 will be the best year, with the best results for CUPRA and the CUPRA City Garage, as this is a space in Lisbon that takes advantage of the urban culture and vitality of the city, which everyone talks about and visits. Thank you to everyone who chooses CUPRA and everyone who visited us.

Pedro Fondevilla, General Manager of CUPRA in Portugal