Omoda will expand its SUV range in Europe in 2024 with the launch of a new and attractive SUV. Omoda 9. A large SUV that will choose to be electrified. It will use a plug-in hybrid engine that will provide more than 70 kilometers of 100% electric autonomy.
Brand new Omodaowned by the Chinese colossus company Chery car, has begun to attack the competitive Spanish passenger car market. The young car company is finalizing the details to open the order book for the first model it will sell in Spain. A model that, as one would expect, will be an SUV. He Method 5. An SUV with compact dimensions that will play a very important role in the roadmap established by the company.
Not only will it be the first model that Omoda will sell in Spain (and in other parts of Europe), it will also be responsible for consolidating the foundation on which this brand will rest to continue its product offensive. An offensive product whose new details have been revealed that add to the details already known.
Omoda 9, a luxury plug-in SUV that will arrive in Europe in 2024.

Just a few months after its world premiere in Wuhu (China), Omoda is preparing to start selling the new Omoda 5 with a petrol engine. A model whose range will be extended next year with the arrival of its 100% variant. Omoda 5 EV. A model that, remember, will have about 450 kilometers of autonomy according to the WLTP cycle. It will be positioned as a rival to key electric vehicles like the BYD Atto 3.
Apart from the changes that might happen in the Omoda 5 range, things will get really interesting after the launch of its electric variant. That is when the second model that Omoda has announced for the European market will enter the field. He The new Omoda 9. A model that, as its name suggests, will take the role of "big brother" to the Omoda 5.
In it last quarter of 2024 The new Omoda 9 will enter the scene. A large SUV made under the philosophy of "Art in Motion". Measure it Height 4.8 meters and, according to the brand, it has a very strong appearance. The truth is that it has not gone into specifics but the decisive factor has been confirmed. Machinery.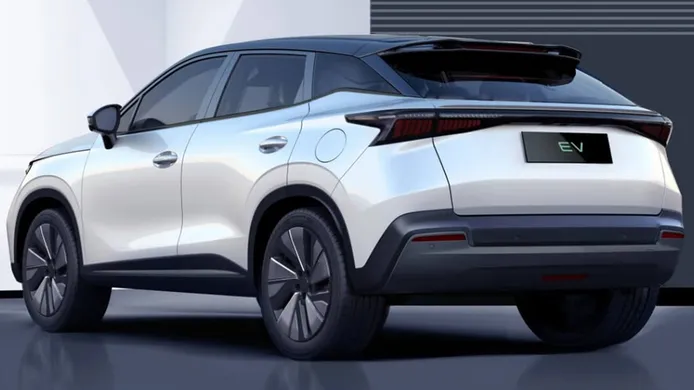 Omoda 9 electronic freedom with PHEV engine

The new Omoda 9 will have a plug-in hybrid system (PHEV). A power train that will stand out for its high electrical independence. It will be able to travel more than 70 km in 100% electric mode.. Therefore, it will have a 0 environmental badge from the DGT (Directorate General of Traffic) with all the mobility benefits that this entails.
Similarly, it has been confirmed that it will have a spacious cabin. Luxurious interior for the whole family. In addition, technology equipment will be very wide. It will have more than 20 driving assistance functions. We will have to wait until next year to know more details and see the first pictures of the European version of the Omoda 9. The price is, logically, unknown.
Note: The images showing this article are compatible with Omoda 5.
Source:
Chery car