The BMW X1 has recently debuted a new generation and in order to assess its merits, we have pitted it against its two formidable adversaries in the market – the Audi Q3 and the Mercedes GLA. These capacious SUVs exhibit a compact exterior, rendering them versatile and compelling for customers seeking such attributes.
Crafted with a size optimized for navigating urban streets and highways with ease, the GLA reigns as the shortest of the trio at 4.41 meters in length, while the Q3 and X1 extend up to 4.48 meters and 4.50 meters, respectively. The remaining dimensions of these vehicles are nearly identical, although their visual identity projects a vastly distinct persona.
Undoubtedly, the most coveted premium compact SUVs in the current automotive landscape.
The new X1 boasts a commanding demeanor, courtesy of its striking polygonal contours and the alluringly integrated door handles. These aesthetic details endow the X1 with an impressive presence that belies its true dimensions.
Contrarily, the GLA presents a divergent design language, targeted toward younger audiences. Its curvaceous silhouette and fluid lines bestow a more compact and dynamic appearance, adding a touch of sportiness.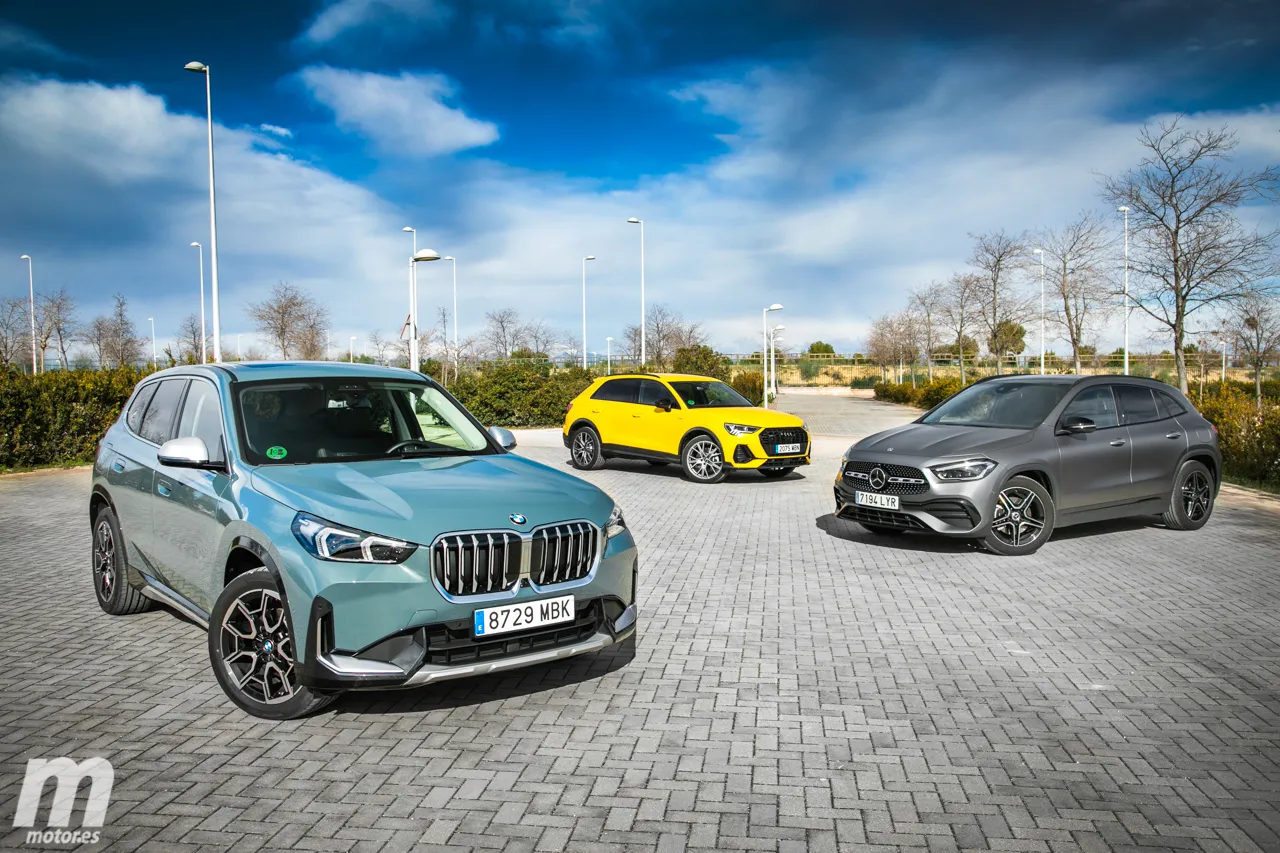 The Q3, on the other hand, embraces a more subdued and sophisticated aesthetic, striving to embody an air of elegance. However, our test vehicle did not shy away from exhibiting its bravado, featuring a daring configuration that included Audi Sport 20-inch alloy wheels and a Vegas yellow Audi Exclusive exterior paint.
If one were to commend a particular aspect of the BMW X1's interior, it would undoubtedly be the exceptional quality of its execution. This vehicle exudes an unparalleled sense of solidity and boasts a visually appealing design that pleases both the eye and the sense of touch. The X1 is a paragon of automotive craftsmanship, and it is evident that great care and attention to detail went into its creation. While the other two cars in this comparison are of exceptional quality as well, the X1 outshines them in terms of sheer excellence.
The interior of the X1 is characterized by a sleek, horizontal design that places utmost importance on the dual screens situated in the driver's position. These screens are visually linked and serve as the focal point of the cabin. Physical buttons are scarce, and nearly all functions are conveniently accessible through the vehicle's multimedia screen. However, it is worth noting that the X1 lacks a dedicated module for air conditioning. In contrast, both of its rivals offer separate controls for this vital feature.
The interior build quality of the X1 is sensational plastics used in the cabin of the GLA give less sensation of quality than those of its rivals
Audi opts for a multimedia screen in a low position, integrated into the console
The digitized control panel is entirely incorporated into the vehicle, featuring a 10.25-inch display screen replete with multiple display modes and personalization options. Nonetheless, the exhibit modes are unstimulating, and the data presented is insufficient. Out of the three models, this automobile has demonstrated the least proficiency in capitalizing on this technology.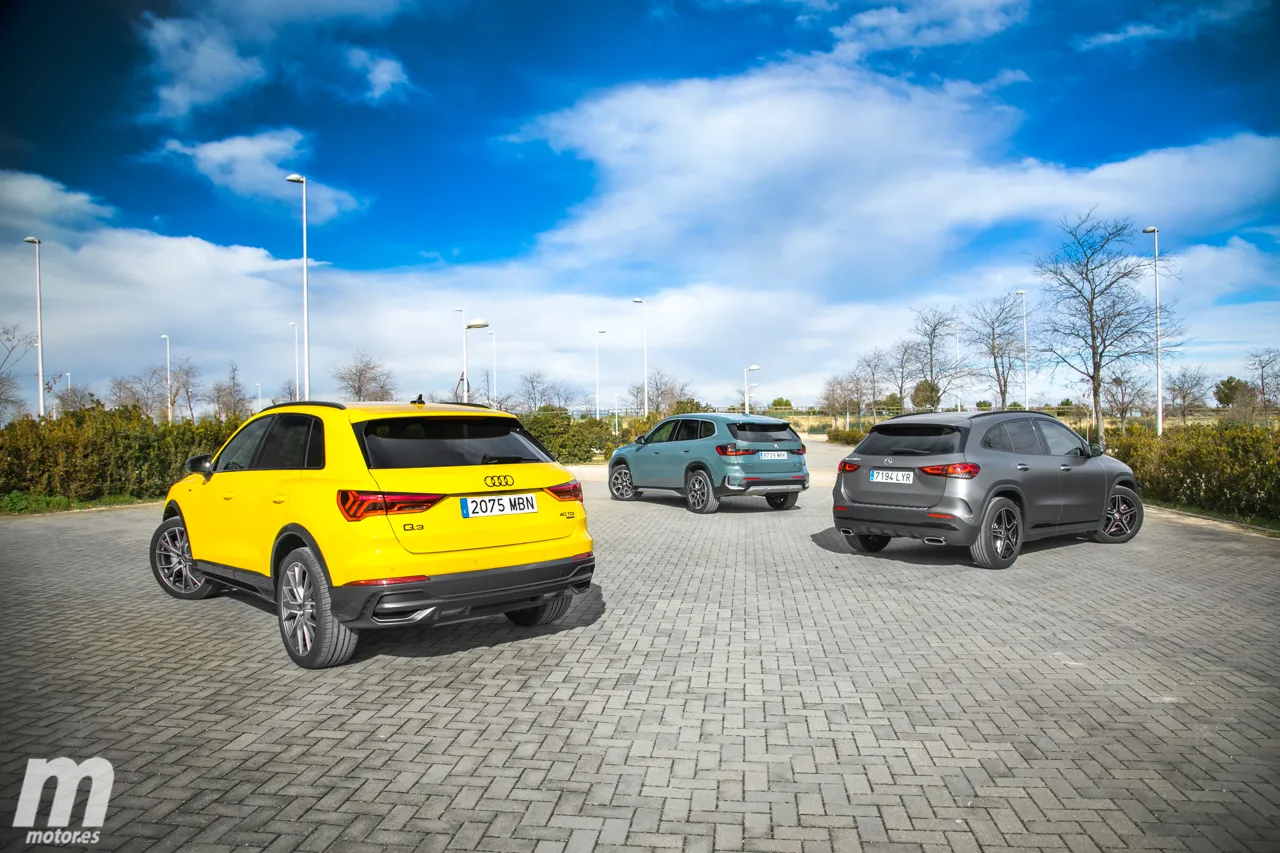 Contrarily, the multimedia interface of the BMW boasts a colossal 10.7-inch screen, providing an unparalleled sensory experience with its remarkable visual quality and tactility. Despite being a phenomenal system, the abundance of options can be overwhelming for beginners and necessitates some adaptation. Fortunately, the users may customize and add shortcuts to the screen, simplifying the process.
Upon immediate perusal of the Audi Q3, one cannot help but appreciate the superior quality of materials utilized in its construction, a factor that contributes immensely to one's comfort. This iteration of the Sport Utility Vehicle (SUV) bearing the coveted four rings marque was introduced in 2018, and as the sands of time trickle down, it becomes increasingly evident that its design is not one that dazzles.
However, in exchange for the absence of an ostentatious design, one is treated to practicality in every aspect of the vehicle, such as the independently regulated climate control system or the steering wheel controls, which despite their simplicity, are very intuitive to operate. Personally, I find them more palatable compared to their counterparts from BMW and Mercedes.
Once more, we are presented with a setup sporting two screens akin to that found in the X1; however, the arrangement differs significantly. In this Audi, the infotainment system's screen is positioned at a lower elevation, precisely at the center of the dashboard. Unfortunately, this placement compels the driver to avert their gaze from the road while operating the system, which is less than ideal.
The X1's instrumentation displays are very attractive but generally, uninformative
Mercedes has a magnificent digital panel for quality and customization capacity Audi exposes a lot of information easy to configure.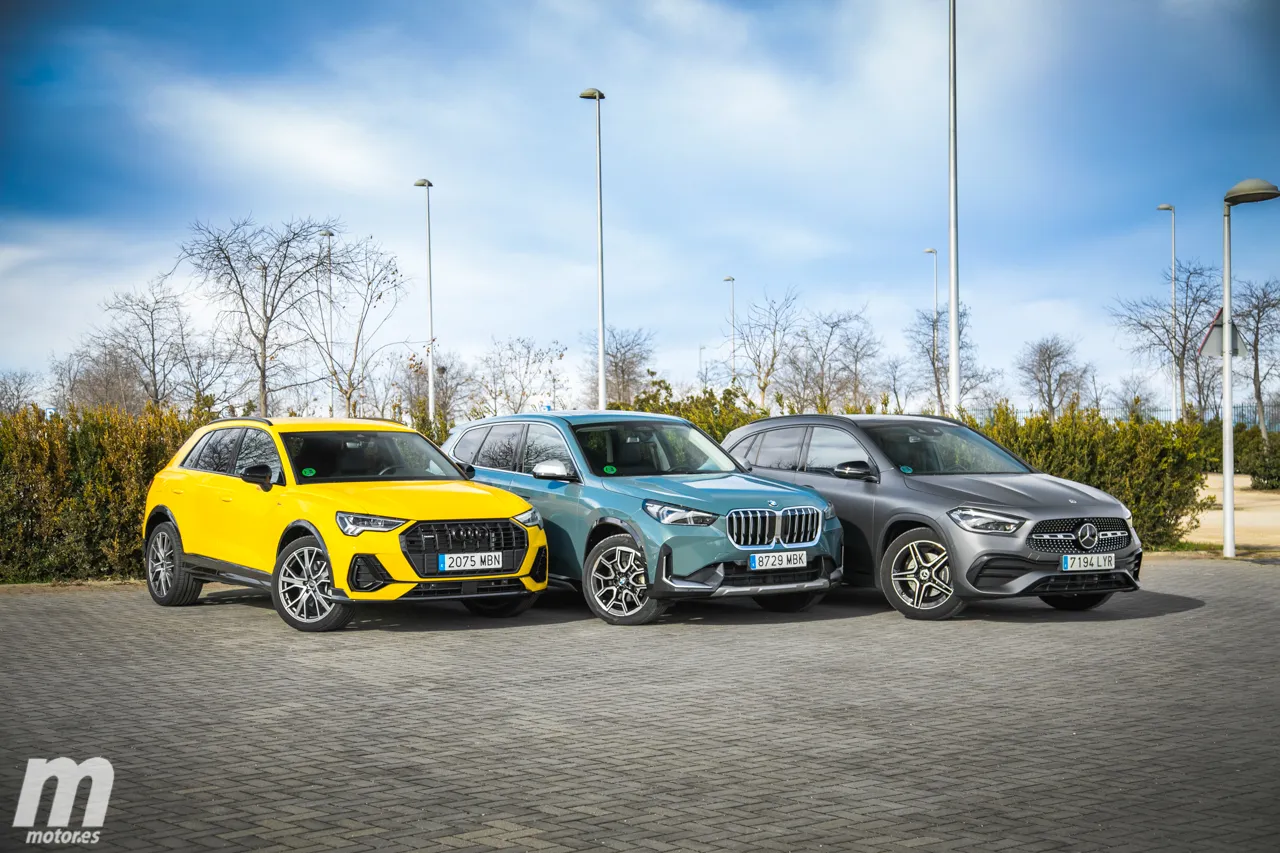 The Audi SUV boasts a digital instrumentation panel, featuring a magnificent 12.3-inch screen. The display is not only visually stunning but also highly user-friendly, equipped with a suite of practical and informative functionalities surpassing those found in its BMW counterpart.
In Q3, a 10.1-inch multimedia system takes center stage, delivering commendable performance albeit with a relatively antiquated interface design compared to its peers. Nevertheless, its unassuming yet highly functional design offers intuitive handling and an expansive array of features rivaling even the most innovative systems in the market.
On the other hand, the Mercedes GLA may be considered the less opulent of the trio. While its construction is undoubtedly well-executed, it is noticeably less flamboyant than its competitors, featuring less extravagant accents and even some discernible plastic elements that may be deemed tactless. In terms of ventilation, the central outlets are encased in a piano black finish that, while not conveying the same sense of sturdiness as its rivals, nevertheless serves its purpose adequately. All in all, the GLA is good but falls short of attaining the esteemed rank of excellence.
The X1's multimedia system is superb, although it's a little less intuitive than its opponents.
Mercedes' infotainment system borders on perfection
Audi's multimedia system isn't striking by design but it's packed with features and easy to operate
The ambient lighting system of the Mercedes GLA is a stunning masterpiece, boasting multiple points of light and complete configurability with an impressive range of up to 64 colors, enabling the creation of a truly spectacular atmosphere. In comparison, the Q3 offers some customization options, albeit with a reduced palette of 30 colors, while the X1 offers a range of shades, but they are limited to the driving modes and cannot be tailored to personal preference.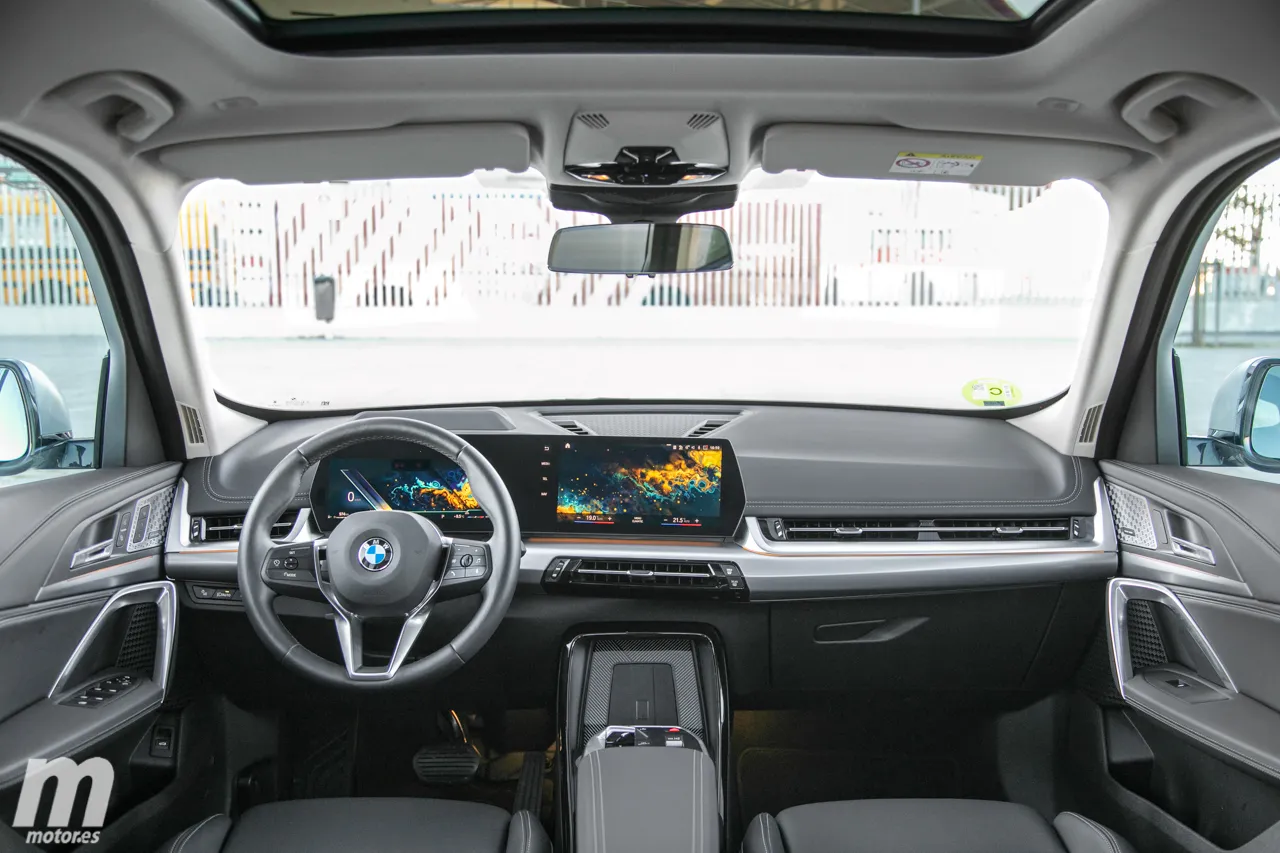 When it comes to digital instrument clusters, the Mercedes reigns supreme. The 10.25-inch display is of exceptional quality, and its myriad customization options offer enormous potential for tailoring data and display configurations to individual preferences, with an aesthetically pleasing presentation.
The multimedia system in the GLA is on par with its competitors in terms of image quality and compatibility with Android Auto and Apple CarPlay. However, it stands out with its attractive and colorful interface, which leaves nothing to be desired. Furthermore, the GLA's satellite command console allows for seamless multimedia operation without directly utilizing the screen, which is exclusive to the GLA.
The Mercedes GLA's rear seats offer ample legroom and headroom, comfortably accommodating individuals up to 1.80 meters tall. While the width is comparatively narrower than the other two models, the adjustable bench, a feature common to all three, provides optimal comfort for passengers.
The Mercedes GLA is the one with more compact dimensions
Within this second row of the Audi Q3, lies an arrangement of ventilation outlets, yet alas, the capacity to regulate both temperature and flow autonomously is absent. Nevertheless, a small orifice- albeit its usefulness is debatable – and a USB socket can be discerned, whilst mesh resides behind the rear seatbacks and an armrest folds down.
Notably, the bench in the Audi Q3 rear seats is also longitudinally displaceable, as aforementioned. Whilst legroom may suffer somewhat, increased breadth and altitude preserve an abundance of space. Additionally, there is an impression of increased airiness, as the side windows are more generously dimensioned in comparison to those of the Mercedes.
In terms of equipment, a folding armrest, air vents, and a pair of USB-C sockets are included. However, these connections, along with the possibility of toting nets behind the rear seatbacks, comprise a component of optional equipment. This is a prevailing trend in premium brands, which provide an extensive catalog of supplementary features, even those of a rather mundane nature.
BMW has adroitly exploited the spatial constraints of the new X1, resulting in a model that boasts the most capacious aft seats in its class. While it is conceded that no major discrepancies can be detected vis-à-vis its two rivals, it is undeniable that the X1 amply accommodates passengers, especially in terms of legroom.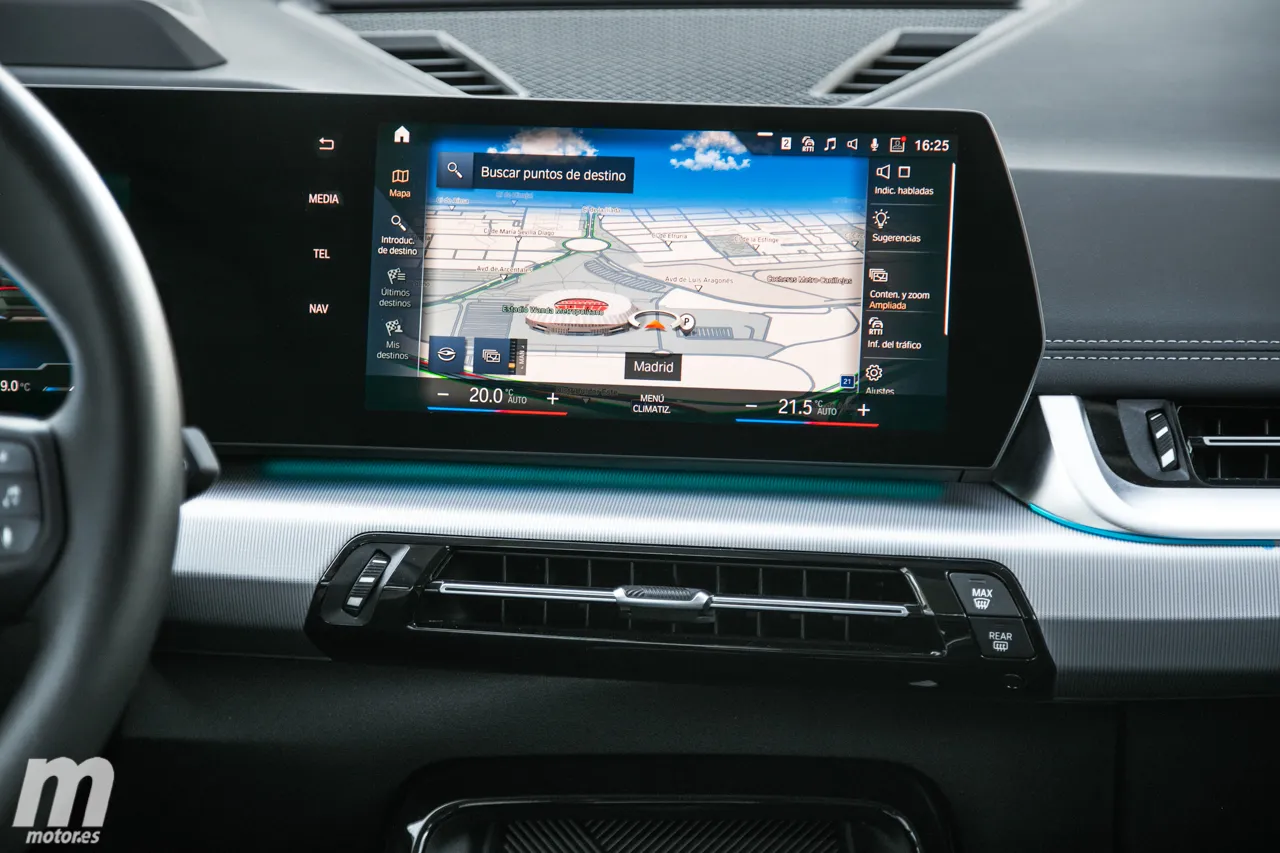 In terms of fittings, the X1 features a retractable armrest, mesh receptacles affixed to the front seatbacks, USB ports, ventilation ducts, and a utilitarian sliding rear seat. Regrettably, a dedicated climatization zone is conspicuous by its absence.
TRUNK AUDI Q3 BMW X1 MERCEDES GLA
Versions labeled C 530 / 1,525 liters 540 / 1,600 liters 435 / 1,430 liters
MHEV versions – 500 / 1,545 liters –
PHEV versions 380 / 1,250 liters 490 / 1,495 liters 385 / 1,385 liters
Upon concluding an examination of the Audi Q3's interior habitability, it is now imperative to direct our attention toward the cargo hold. The Q3 boasts an impressive cargo space, measuring in at a voluminous 530 liters, a remarkable feat indeed. However, the X1 manages to match and even slightly surpass the Q3, with its trunk offering a volumetric capacity of 540 liters.
Alas, a shortcoming of the Mercedes GLA is its trunk, which, unfortunately, falls noticeably short when compared to its adversaries. Here, the scant centimeters lacking in its external proportions become glaringly apparent. With a capacity of only 435 liters, the GLA's trunk is less versatile and less accommodating for familial usage, when compared to the other two models in this comparison.
In each of these three models, additional space may be obtained by shifting the rear seats forward, albeit at the expense of a diminished cargo capacity in the plug-in hybrid versions. In like fashion, mild hybridization (MHEV) variants, which solely exist within the X1 range, curtail the available storage space, owing to the presence of a battery located at the base.
The trinary mechanical scheme of the tripartite models comprises gasoline, diesel, and plug-in hybrid iterations, with some boasting an output that surpasses a colossal 400 CV. Perchance, the BMW X1 model encompasses the shortest range of engines, but it is also the most judicious selection owing to its eclectic powertrain. In point of fact, it is the sole model that proffers diesel and gasoline options with light electrification, warranting the coveted Eco environmental label.
Depending on the specific configuration, any of the three models can be outfitted with a comprehensive all-wheel drive mechanism. However, these automobiles are not tailored for demanding usage outside the asphalt terrain, as their off-road prowess is limited. Nevertheless, if one is seeking a vehicle with which to traverse occasionally on unpaved paths, the X1 model might serve as a superior alternative due to its enhanced ground clearance when compared to its Q3 and GLA counterparts.
Upon assuming control of the Audi Q3, one is immediately struck by its unparalleled suitability for family use. Its capacious rear seating and abundant storage space are accompanied by an exceptionally comfortable ride. Every aspect of this vehicle's configuration is geared toward optimizing ride comfort, from its supple suspension to its exemplary soundproofing.
Each of these three models boasts a dual-clutch automatic transmission that operates with supreme fluidity, though I found Audi's offering to be particularly hushed. In this regard, I mean to convey that, unless one engages in the most sporting of driving modes, acceleration is characterized by a measured response. Presumably, such a progressive reaction is what discerning drivers seek.
As I have previously noted, the Q3's design exudes understated elegance, and its driving experience is similarly subdued. To be sure, it may not afford the most thrilling driving experience, but it renders travel exceptionally pleasurable.
The Audi Q3 makes its commitment to ride comfort
In an attempt to justify its more dynamic exterior aesthetic, it is evident that the Mercedes GLA endeavors to provide a more emotive experience behind the wheel. Alas, this effort falls short of expectations. The seating is conspicuously rigid, and the damping is rather firm, which altogether detracts from the vehicle's comfort.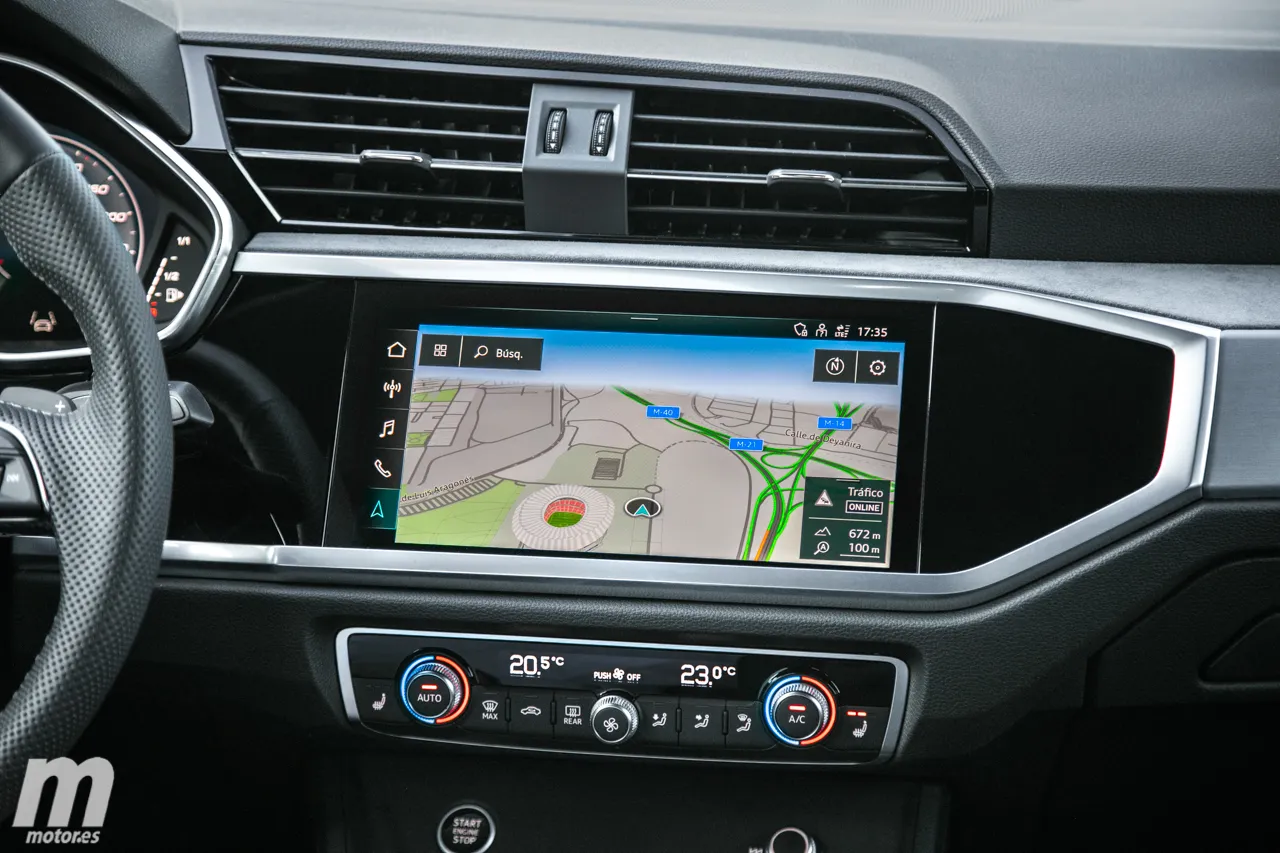 Moreover, the transmission is excessively impetuous at times, the steering overly responsive, and external noise more discernible. While the GLA is not inherently noisy, its sound insulation does not match the standards set by its two competitors. In addition, the diesel engine fitted to the GLA is among the harshest sounding.
During the present evaluation, I have examined diesel versions of these vehicles, and it is worth acknowledging that, while this fuel type is currently vilified, it is a superb choice due to its exceptional quality and cost-effectiveness. In particular, the GLA 200d, the entry-level diesel variant, boasts exceptional performance and remarkable fuel efficiency, with a consumption rate ranging from 5 to 5.5 l/100km, which is impressive considering the vehicle's size and power output.
The Mercedes GLA encourages a happier drive
Incidentally, each of these automobiles boasts numerous preprogrammed driving modes, which, as you are undoubtedly aware, regulate a variety of features including steering, transmission, and throttle response. These modes operate along a spectrum spanning from maximum efficiency to maximal sportiness and can be found in both Mercedes and Audi vehicles, as well as previous iterations of BMWs.
Upon taking the BMW X1 for a spin, one quickly notes that this model departs from the aforementioned pattern. While it still offers both an efficient and sport mode, BMW has introduced novel intermediate modes (namely, the Personal and Expressive settings), which, regrettably, provide no discernible alterations to the driving experience.
Rather, these modes alter only the background and ambient lighting of the displays, rendering them essentially inconsequential with respect to actual driving performance. One might reasonably argue that such cosmetic alterations are more appropriately relegated to the realm of vehicle customization options, rather than presented as distinct driving modes.
The BMW X1 shows a successful balance between comfort and dynamism
Furthermore, the absence of an autonomous driving mode that selects the most fitting reaction to the driving style is conspicuous. In the past, certain BMW models were equipped with an Adaptive mode for this purpose. Additionally, the Individual mode, which permitted BMW owners to customize each driving characteristic, is also lacking. While one can designate a specific driving mode as the default, not all driving modes are eligible for this designation.
In summary, BMW's previous driving modes were exceptional, highlighting the lesson that if something works well, it should not be altered. The rationale for limiting user choice possibilities in the modes remains inscrutable to me. Nevertheless, this is an issue of personal preference.
Regarding dynamic performance, the X1 is nearly flawless. It operates quietly, delivers excellent comfort, exhibits superb responsiveness, consumes a modest amount of fuel, and rewards spirited driving. Unquestionably, the BMW X1 is the most comprehensive offering in this three-way comparison and is arguably the best car available in the segment today.
Arguments are not lacking to be the three most sought-after premium SUVs
Upon conducting a thorough evaluation, I hereby declare my preference for the BMW X1 owing to its impeccable equilibrium in all domains. However, let us briefly delve into the subject of pricing. The Mercedes GLA can be procured for a comparatively modest cost in relation to its counterparts. Nevertheless, it must be noted that the initial cost of acquisition for any of the three aforementioned models surpasses the 40,000 euro threshold. One must also bear in mind that the inventory of optional accouterments is plentiful, thereby rendering it quite effortless to escalate the ultimate expenditure significantly.