At the Taormina rally, Danilo Novelli and Roberto Longo won in the Skoda Fabia R5. For the organizing team of the New Turbomark Rally Team, it is the second success in a row in the race that took place after the end of the last special stage, when Marcello Rizzo and Antonino Pittella, also in Skoda, blocked the lead by a touch. .
Pietro Porro and Alberto Contini from Lombardy moved up to second place and took their Skoda Fabia to the second stage of the podium. Third place for Michele Coriglie and Federico Grilli on the Peugeot 208 Gt line. Fourth, for regular and regular performance, Salvatore Di Benedetto and Giovanni Barbaro also in Skoda Fabia; fifth, on the wings of success at the CRZ national final, Angelo Sturiale and Giulia Gentile, with Renault Clio Williams. At the finish line, Aci Sport delegate/trustee Daniele Settimo personally congratulated all the main players and the organizers.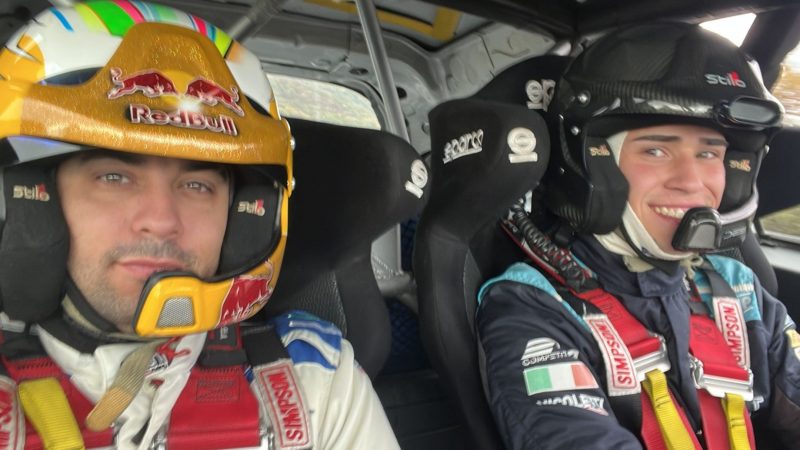 A great debut in his first Rally for 19 year old Marco Nicoletti from Nisse. After a memorable season that saw him as the protagonist with his 106 on the Sicilian hill climbs and beyond, and after winning the world title in Orvieto, the young talent from Nisse, led by the experienced Michele Castelli, also from Caltanissetta, concluded his first meeting in a Peugeot 208 VTI. Marcuccio, as his friends and fans call him and who won step by step during the competitive season thanks to his education and friendship, but also and above all due to his obvious talent, immediately got used to the new discipline. In the first special test on Saturday evening, "Casalvecchio-Scifì", the couple from Nisse got ninth overall and first in their class, putting all their rivals behind them.
Unfortunately, a "touch" in the second attempt affected the result of the Rally with a 5-minute penalty for the restart on Sunday morning. In spite of everything, kilometer after kilometer, Nicoletti gained more and more confidence with his car that he drove for the first time and got the best tenth place overall in the last special test. The kilometers traveled today along the roads of the Taormina Rally for Marco Nicoletti will be important, they will be part of his wealth of experience. Next Sunday the Nisseno crew will take part in the Sperlonga Rally in Lazio. We are sure, all the conditions are there, that 2024 will be full of sporting satisfaction for Marco Nicoletti, the great motorsport talent from Nisse.