Let's see a comparison between the manufacturers' rankings between 2022 and 2023: Aston Martin jumps ahead, Ferrari drops.
A week before the end of the season, let's see a comparison between the developer rates between 2022 and 2023. Among some surprises in the first part of the season for some teams that were able to recover during the year, the year that ended was a very unpredictable year.
Except for the dominance of Red Bull, the only consistency of the season in which Verstappen won his third world title, the ranks on the grid changed very quickly. At the beginning of the season Aston Martin impressed everyone with the great competitiveness shown in the trials and in the first Grand Prix of the year.
Lawrence Stroll's team could not live up to the expectations they had created, above all due to developments that did not fully convince you. Despite this, Alonso's team managed to go from seventh in 2022 to fifth in 2023, immediately behind the top teams.
---
Read also: F1 | "It wasn't easy", Hamilton says again in Abu Dhabi
---
Looking at the comparison chart, we can see how all three teams run by Ferrari did worse than last season. The Reds team in Abu Dhabi failed to secure second place which would have equaled last year's results while Alfa Romeo and Haas finished 2023 in ninth and tenth place respectively.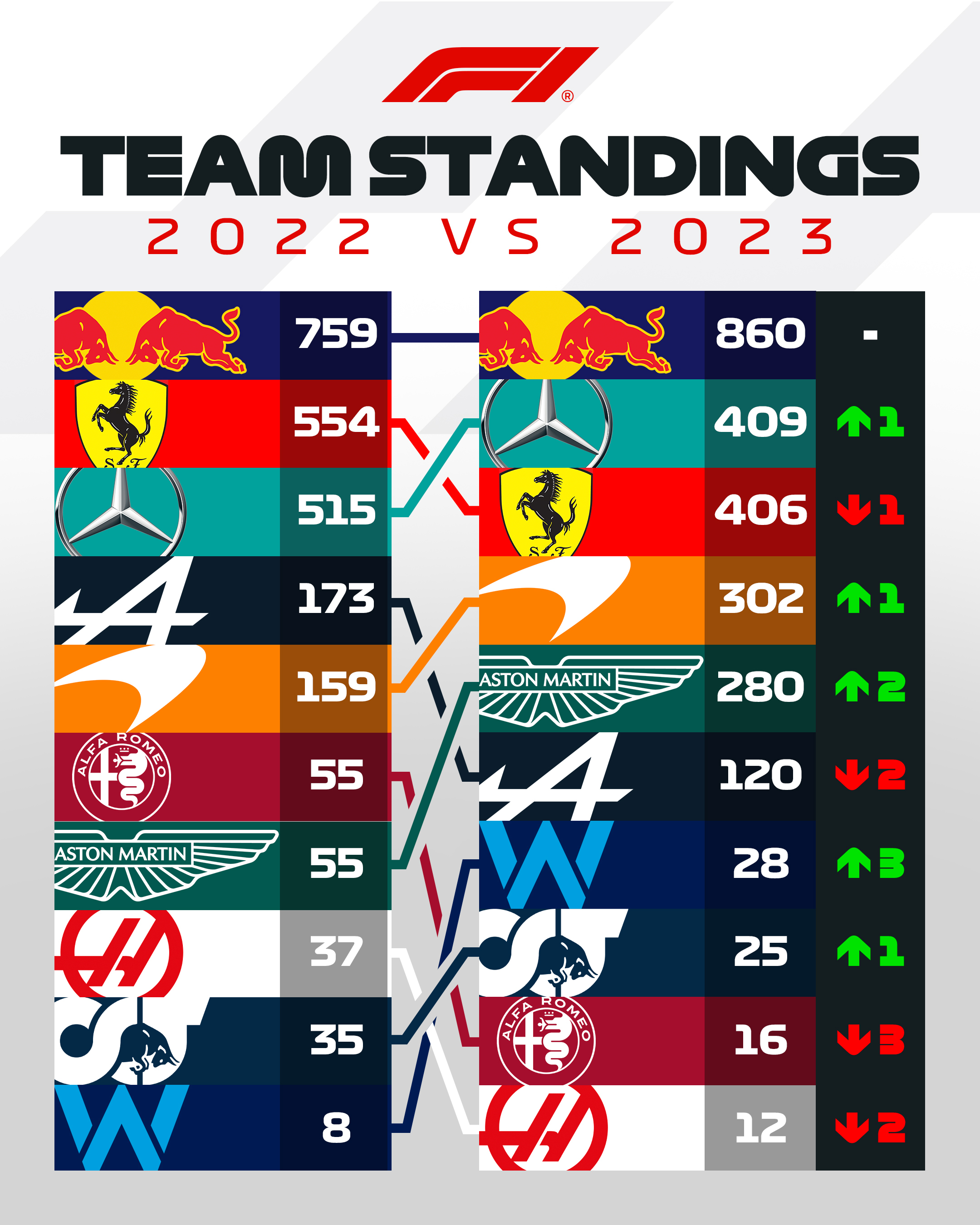 However, the opposite is true for Mercedes-powered cars. In addition to the aforementioned Silver Arrows and Aston Martin, Williams and McLaren have also stepped forward. Finally, after a very difficult start to the season, he was able to slowly climb to fourth place.
Also follow us on social media: Telegram – Instagram – Facebook – Twitter